Interim Dean of Wittenborg Amsterdam, Gert Meijer, Stands Down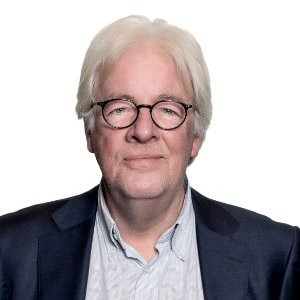 s00045
Wed, 06/09/2017 - 11:00
Wittenborg's New International Sales Director, Tim Birdsall, Wants to Double Student Numbers in 3 Years
As of the beginning of this year, Wittenborg University of Applied Sciences has a new International Sales Director, Tim Birdsall, who has been a sales trainer for 15 years, consulting for companies like IBM and many others.
s00045
Fri, 03/02/2017 - 09:31
Celebration at Annual Staff New Year Dinner - Looking ahead at 2017
Wittenborg University of Applied Sciences' annual 2017 staff dinner, held at Restaurant "De Brugwachter" in Apeldoorn, was attended by around 95 members of staff and partners.
s00045
Tue, 17/01/2017 - 09:32
Wittenborg says Goodbye to Eva van Herel as she Moves on to Top UK University
This summer Wittenborg University bids farewell to one of its most familiar faces, office manager Eva van Herel, who is leaving the Netherlands for the UK.
s00045
Thu, 11/08/2016 - 09:23
Most international university in the Netherlands?
Wittenborg's Multicultural Staff Say Why they like Working Here and What They Miss from Back Home!
s00045
Sun, 24/04/2016 - 09:51
Continuous Training for Wittenborg Academic Staff in Keeping with Rapid Changes in Education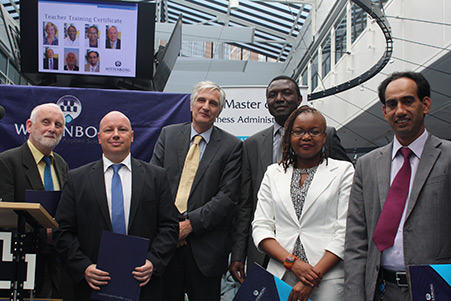 s00045
Fri, 14/08/2015 - 11:21