Entrepreneurial Toolkit for the Digital Influencer (INFLUERA)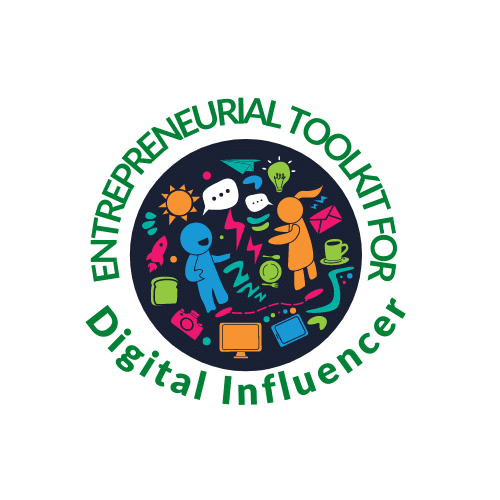 GENERAL INFORMATION
Participating countries: Netherlands, Poland, Greece, Turkey.
Start: 01-03-2022 - End: 30-06-2023
Project Reference: 2021-2-PL01-KA210-YOU-000049841
Key Action: Partnerships for cooperation and exchanges of practices
Action Type: Small-scale youth partnerships
SUMMARY
Objectives - The project has the following objectives, among others:
To equip youth with the emerging skills needed for being successful in the digital entrepreneurial sector.
To improve youth employability opportunities through providing them with an innovative training kit which will be open, flexible and accessible from anywhere and anytime.
To identify the Europe-wide emerging digital influencer profiles in the digital entrepreneurial sector.
To bring critical perspective to digital influencing.
Activities - Project envisage following activities:
3 Transnational Meetings (1 online and 2 in-person)

 

4 Final Online Conferences
Development of R1 - Mapping of Digital Influencers
Development of R2 - Training Kit on Social Media Literacy
Development of R3 - Trainer Handbook
Impact
Result 1 - Mapping of digital influencers, which will develop a collection/e-library of digital influencers, where each partner country will identify successful influencers promoting their enterprise. 
Result 2- Training kit on social media literacy, which will include the necessary information to the target group regarding social media, digital skills needed and how to use them. 
Result 3 - Trainer handbook, where trainers, experts, stakeholders will have a guide on how to become digital influencers. To download the trainers' handbook, click here.
Related News:
Wittenborg Joins Research Project on Digital Literacy and Skills  
https://www.wittenborg.eu/wittenborg-joins-research-project-digital-literacy-and-skills.htm
First INFLUERA Project Physical Meeting Attended by Wittenborg in Athens  
https://www.wittenborg.eu/first-influera-project-physical-meeting-attended-wittenborg-athens.htm
Wittenborg Hosts 2nd INFLUERA Partner Meeting at Brinklaan Campus  
https://www.wittenborg.eu/wittenborg-hosts-2nd-influera-partner-meeting-brinklaan-campus.htm
Wittenborg Research Centre Hosts Digital Skills Workshop as part of INFLUERA project
https://www.wittenborg.eu/wittenborg-research-centre-hosts-digital-skills-workshop-part-influera-project.htm
---
Would you like to collaborate, or do you have any questions?
Research Centre
Email: researchcentre@wittenborg.eu
Wittenborg University of Applied Sciences

 


Laan van de Mensenrechten 500, 7331 VZ Apeldoorn

 
Phone: +31 (0)88 6672 688