Applied Research at Wittenborg University of Applied Sciences
WUAS has a team of professionals and researchers who represent the Research Centre. This team includes researchers, lecturers, management, develops new and existing business and operations through a centre for international expertise, business research & innovation, aimed at bringing together students, lecturers, professors and researchers.
The Research Centre has three main aims:
it serves as a platform for researchers associated with WUAS programmes; 
it aims to provide research and consultancy services to companies and organisations connected to Wittenborg;
it allows WUAS students to become involved in research projects and be exposed to real life academic work.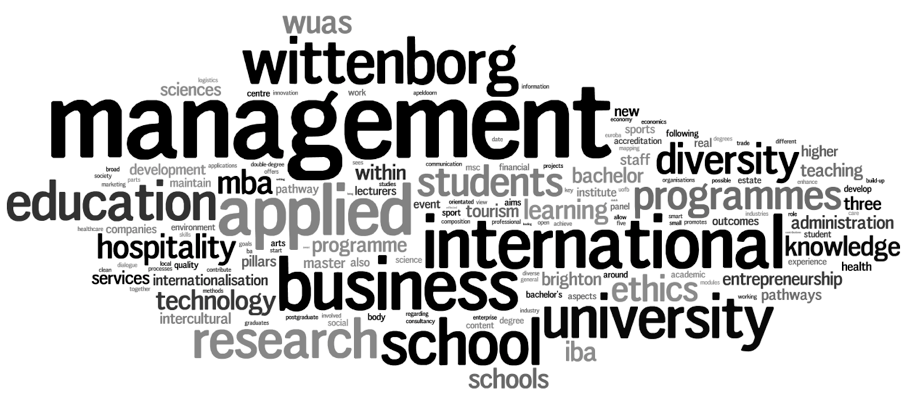 It is WUAS' vision that the development of the university should rest on its three quality system pillars: Internationalisation, Diversity and Ethics. All activities emanating from this, fall within the ambit of the development of the five schools: School of Business, School of Hospitality Management, School of Art & Technology, School of Health & Social Care, and School of Education.
Impact-led and Applied Research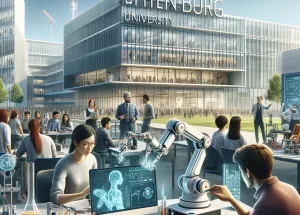 The centre intends to have meaning for the local economy by doing research and consultancy for companies and other organisations in its surroundings.
The research at Wittenborg University of Applied Sciences is primarily of an applied nature, but by means of a careful coordination and pooling of resources, it must be possible to generate new knowledge that can be published in academic journals.
By involving lecturers and students in the centre, the research will contribute to the build-up of a valuable body of knowledge. Here, three facets can be distinguished:
Lecturers can add to the textbook knowledge specialised new knowledge, by which they can enhance their teaching and supervision. The research leads to new knowledge in terms of research skills, fieldwork experience (direct contacts with companies) and new substantive knowledge on business and management.
By coordinating students' research work, the design and content of their papers can be enhanced. By setting up a coherent research programme, contributions of individual students can contribute to a broader knowledge build-up.
By facilitating publications (at different academic levels), Wittenborg's lecturers are offered opportunities to enhance the quality of their work.