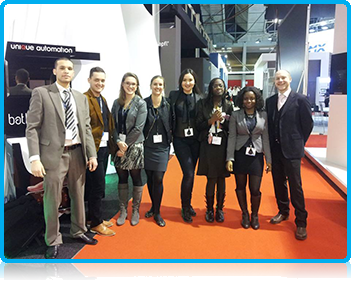 95% of all Wittenborg graduates find themselves suitable employment or continue with a further degree within 3 months after graduation. Because Wittenborg students come from around the world, they often find work or further study in master or PhD programmes in countries around the world.
Around 50% of Bachelor students continue with Master studies at another University, 50% of graduates start work. Often graduates are employed by their internship companies. This does not only apply to Dutch students; international students can also stay in the Netherlands to work after graduation.
Wittenborg graduates are literally working across the globe: Canada, the USA, the UK, Vietnam, China, Indonesia, Kenya, Tanzania, South Africa, Germany, France, Spain, Poland, to name a few!
Many Wittenborg graduates are working in Dutch companies, both Dutch and internationally orientated, especially in the finance, banking, real estate and marketing sectors. Some entrepreneurial students also have graduated and immediately started their own companies.
Profiles of employment outcomes are shown on Wittenborg's Alumni pages, and in its Linkedin links to people who have studied at Wittenborg University (or at Hogeschool Wittenborg).