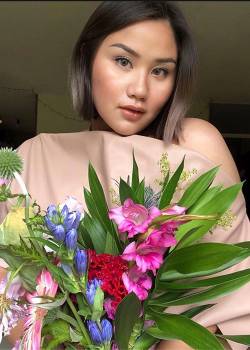 International Graduate's Strategic Career Move Pays off as She Secures Job in Billion Dollar Flower Industry
When MBA student Diah Syauqiresa graduated from WUAS this summer, she had already found her dream job – as creative designer at a major, international flower retailer, Bloomon, in Amsterdam. Her strategy? To ensure the internship she applied for as a student has a high probability of turning into a permanent position later. And of course, working hard!
"I always wanted to work as a graphic designer, and while studying at Wittenborg, I looked for an internship in that sector many months before I graduated," says Diah, who hails from Indonesia and did an MBA in Entrepreneurship at Wittenborg Amsterdam. She quickly found a job at sustainable flower delivery service Bloom On, which has a presence in 6 countries. By the time she graduated in July, Diah had signed a contract with them. "I landed my dream job at my dream company."
What does a typical day look like for her? "My job entails many aspects. I do graphic designing for the website, social media, packaging, banners, flyers and many other things. Every three months we have a photo shoot, so I also direct those shoots and occasionally act as photographer myself."
Why did she decide to study in the Netherlands and at Wittenborg? "I've always wanted to study in Europe, I just didn't know where exactly. But my boyfriend lives in the Netherlands, and I knew it is quite diverse and there are a lot of Indonesians here so that piqued my interest. Also, the fact that Amsterdam has a large expat community and a very international ambience, as well as knowing I have lots of opportunities here.
"With regard to Wittenborg, I was very interested in its Entrepreneurship programme and the fact that it has 6 enrolment dates a year. The possibility it offers to enrol every two months really helps students to not have gap months or even year."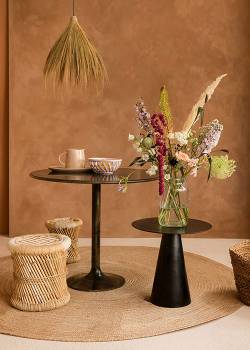 On the question of how studying at Wittenborg changed her personal life, she says: "Just in general, studying in the Netherlands made me way more independent than I have ever been, more on-time, more grateful, more disciplined and more hardworking. I would definitely recommend studying here. My advice would be to do an internship during your studies. That way, after you graduate, you don't have to spend your search year applying for internships or looking for a job."
WUP 9/8/2020
by Anesca Smith
©WUAS Press