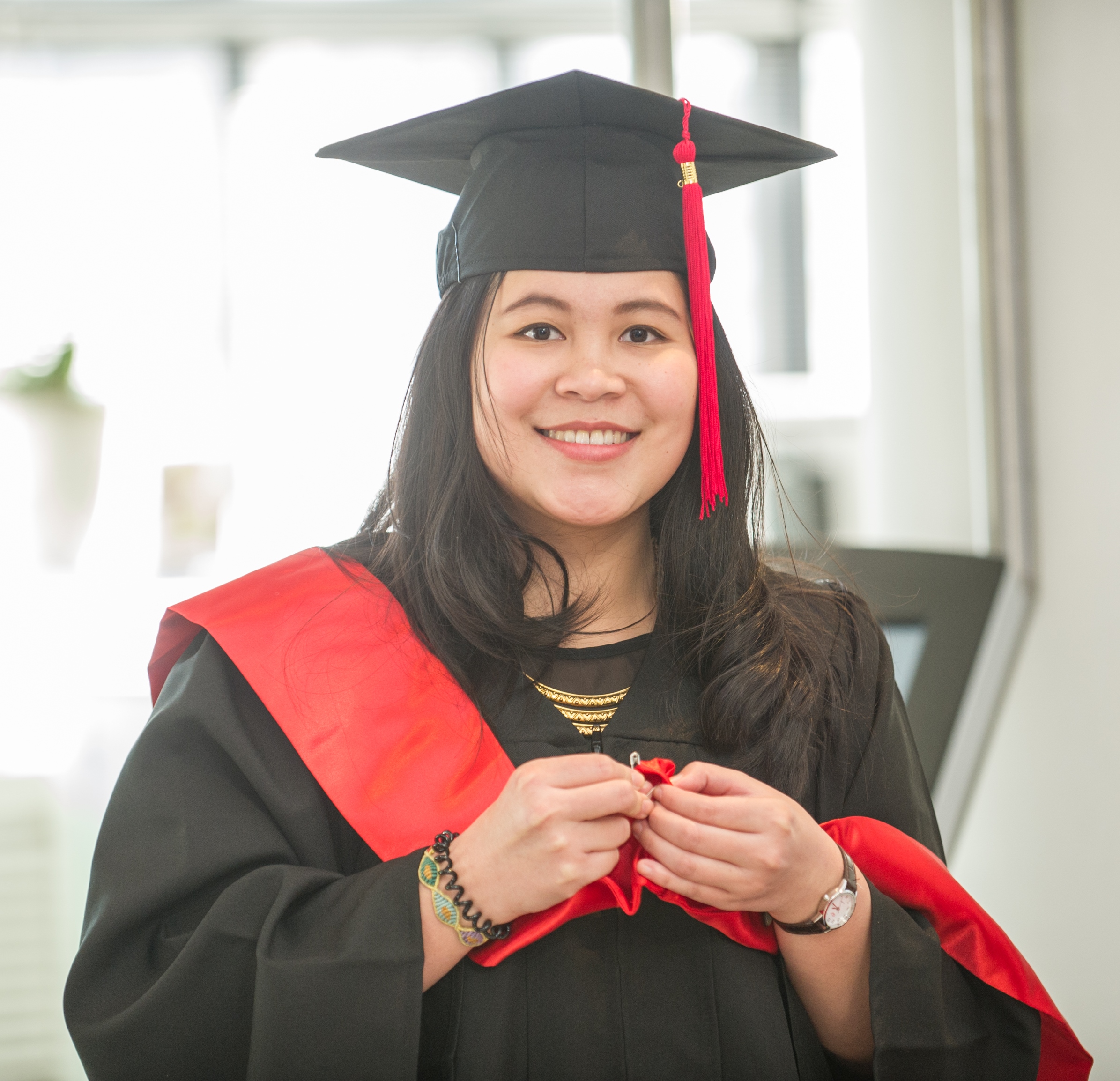 Post-study work visa to gain work experience and/or find a job in the Netherlands.
Students who have graduated from Wittenborg University of Applied Sciences with a bachelor's or master's degree are allowed to search for a job in the Netherlands for a maximum period of one year.
In order to do so, you should change the purpose of your stay by completing and submitting the appropriate IND form. (The application form is called: "Application residence permit without MVV or change of purpose of stay.)
Legal fees for this application are €600.
Instructions for the completion of the application form to change the purpose of your residence permit from "study" to "search year upon graduation"
A. The application form
Page 1:
- Fill in your full name as in your passport
- The city where you fill out this form
- The date on which (dd-mm-yyyy) you fill out this form
- Your signature
- The number 3 as the amount of appendices/documents that are going to be enclosed
Page 3:
- Fill out section 1 in full
- The V-number can be found on the back of your residence permit after the letters "vnr"
- The Citizen Service Number can be found on the confirmation of your registered data by City Hall (if you cannot find it then skip it)
Page 4:
- Skip section 2
- Complete section 3 truthfully
Page 5:
- In section 4, just check the appropriate box
- In section 5, just check the appropriate box, i.e.:
a) the first box if your current residence permit is still valid
b) the third box if your residence permit for study has already expired
Page 7:
In section 6, just check the option "To search for a job as a highly skilled migrant or to start an innovative business after having finished your study, and to make use of the orientation year" (fourth box).
Skip sections 7, 8 and 9.
Page 14:
In section 10, just check the option "Orientation year for graduates (501)" (first box).
Skip sections 11, 12, 13, 14, 15, 16, 17, 18, 19, 20, 21 and 22.
Page 19:
In section 23, you will find some instructions. The most important one is how to make an appointment to hand in your application in person at the nearest IND Desk.
B. Appendices that have to be included
Appendix Passport Photo Form (page 61):
Fill out all requested data and place your signature within the lines of the bottom left-hand box. On the bottom right-hand box please glue (do not staple) a new passport photograph that was made by a recognised photographer in the Netherlands.
A graduation statement:
In section 6 on page 7, IND actually asks for a copy of your diploma. The only problem is that your diploma will almost certainly be issued well beyond your actual graduation date. That is why IND has agreed to also accept a so-called graduation statement, which is a less formal statement that you have graduated. This statement should at least contain:
When you graduated
From which programme you have graduated
When the final degree will be issued
* if you are waiting for your graduation, Wittenborg can issue you with a letter stating your expected graduation date, so that the process can be started

We strongly advise you to inquire when this statement of graduation can be issued at the time you submit your graduation request. Please explain for which purpose you need it, and refer to the Visa Office in case of any questions. As soon as your diploma is available, you will have to send a certified copy to Dutch Immigration (IND), otherwise your residence permit for search year will be revoked.
How to submit the application
As mentioned in section 23 of the application form, you have to call 0900-1234561 to make an appointment with Dutch Immigration to submit your application. We strongly advise you to call either early morning or late in the afternoon to prevent long waiting times. Just listen to the voice response and as soon as you get an employee on the line, state that you wish to make an appointment to submit an application for the change of purpose of your residence permit from "study" to "search year". As the nearest IND Desk is in Zwolle, Wittenborg advises this city as the preferred location for your appointment.
Do not forget to bring the following documents to the appointment:
1) The completed application form (including appendix photo card with a new passport photograph)
2) The appointment code
3) €600 in cash or a Dutch bank card with PIN facility
4) Your current residence permit
5) Your passport
Please note that the appointment should be made no later than one week before your current residence permit expires to prevent the creation of a "residency gap" (a period in which you have no legal residency).
The consequences of your application:
Upon graduation, Wittenborg will inform Dutch Immigration that your residence permit for study purposes can be terminated.
Regardless of the date of application, the expiration date of a residence permit for search year will not be later than one year after your graduation date. During its validity you are allowed to accept work without the need for a work permit.
However, as soon as you accept a job, you will have to take out a basic health insurance.
Within this year you must have found a job as a knowledge migrant to be able to continue your residence with this purpose. The requirements of a job as knowledge migrant are the following:
The company you work for has to be accepted as a company that is allowed to employ knowledge migrants. Check the IND website for more information on this topic.
Your annual income has to be at least €27,000

---
Although every effort has been made by Wittenborg to provide correct information, no rights can be derived from this information. When in doubt, please check the information with the Dutch Immigration Services on telephone number 0900-1234561, or on their website at www.IND.nl/english.