Try Out Being a Student at Wittenborg
If you are abroad, then we know it is difficult for you to come and experience a trial day at Wittenborg in Apeldoorn -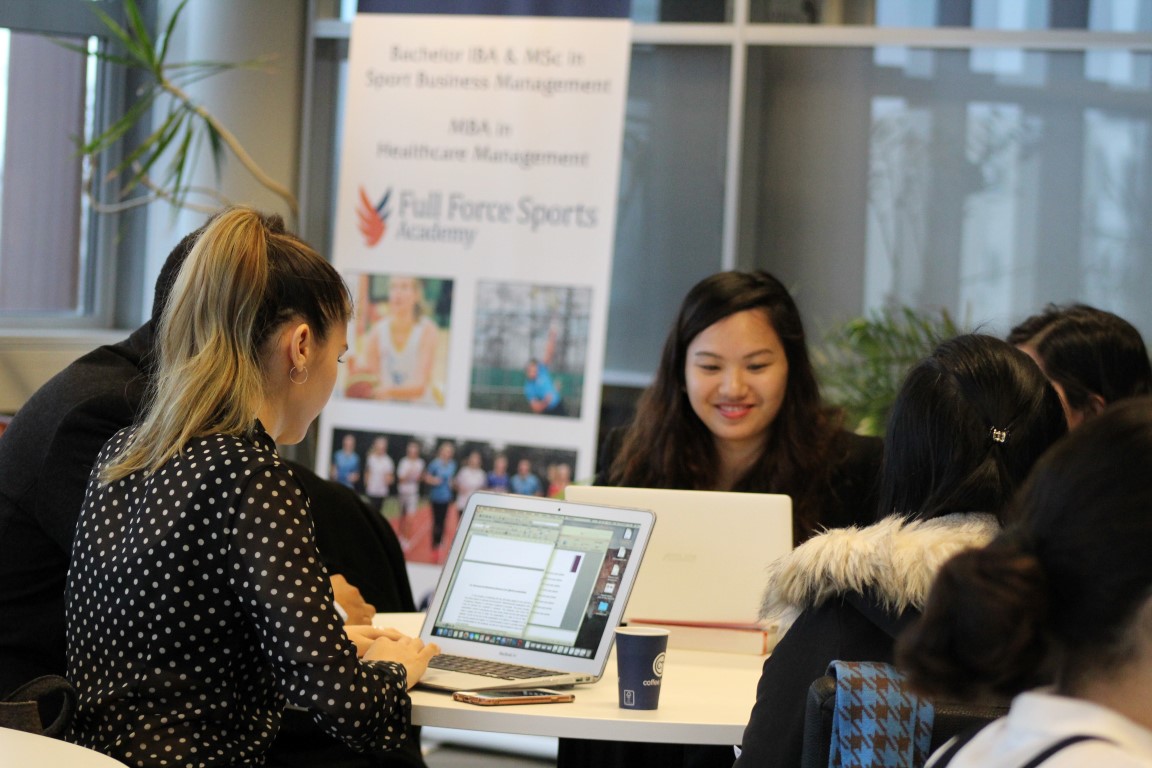 however, why not fill in an information request form and make an appointment for a lecturer to call you back? Or you could request to join an online seminar.
If you are in the Netherlands, come and join a guest lecture, workshop, or even follow a complete lesson day or project week presentation.
Wittenborg University of Applied Sciences is innovative and entrepreneurial with a businesslike, international character. A Wittenborg student feels at home in this setting, and as a prospective student it is important for you to understand Wittenborg's approach to learning and business, which is why we want to give applying students the best possible introduction to our business school, to help them in their decision making! This can be done by following a lesson, a lesson week, watching a project week presentation, or following a Final Phase seminar.
Choose from three options:
Option A: Follow a Lesson or Lesson Week with First-Year Students
The first lesson week in a block is the best time to follow a lesson. This happens six times a year. All students start new modules during this week so everyone is new to the class and open to meeting each other. This is an excellent way to meet students, ask them questions, see the way classes are taught and experience the unique Wittenborg atmosphere.
Option B: Watch Student Presentations
Every lesson block has a project week in which students work together on business projects and present their results, pitches, business or marketing plans, and research. Presentations are given on Thursday or Friday of these weeks, and can give prospective students an excellent introduction to the Wittenborg way of doing things.
Option C: Follow a Workshop or Seminar
The seminars are offered throughout the year. The admissions office will gladly make an appointment for you to join one. Sometimes the seminars are for master's degree students, which means that the content of the seminar can be pitched at a high academic level. However, this is not always the case with interpersonal and intercultural skills-based workshops, and first and second-year bachelor's seminars, which are suitable for all students.
A seminar lasts between 1 and 3 hours. Visiting students are asked to arrive half an hour before the seminar starts for a short briefing/preparation. After the seminar, you will be given the chance to chat and review your experience with one of our staff members and to answer any questions concerning applications. All the above options, of course, include the opportunity to have a tour of the school and its facilities.
If you are interested please call +31 (0)88 6672 688 or mail us.