HBA is one of 4 Pathways of the accredited bachelor's programme 'Bachelor of Business Administration' leading to a BBA title. See Bachelor - Undergraduate 4 Pathways for more information.
The HBA pathway offers specialisations of its broad BBA bachelor's programme. This pathway focuses on management development in the global hospitality, tourism, events and service management industries.The HBA pathway also offers a specialisation of Sports Business Management.
The courses address core business and management subjects, and hospitality as a global phenomenon and how it is consumed by cultures and societies.
Wittenborg is a University of Applied Sciences, which means that its bachelor's and master's degree programmes are related to the concept that graduates should be able to find new and better work, or improve their current working situation – this means that degree programmes at universities of applied sciences always lead to direct improved employability chances of students and graduates.
As a university of applied sciences, as any university in Europe, Wittenborg applies European standards to its degree programmes, such as the European Credit Transfer System and levels of higher education as described in the 'Dublin Descriptors', to which universities in the European Union adhere in their bachelor's and master's programmes. Read more about the differences between Applied Research versus a Fundamental Research University here.
We work closely with our hospitality and tourism education partners, through our participation in EuroChrie.
"EuroCHRIE represents over 150 International CHRIE members. The European Federation brings together educators from hospitality, tourism & event management schools and universities into a global network in close co-operation with industry representatives. Under the CHRIE umbrella, both education and industry combine their efforts to shape the future of hospitality, tourism & events. EuroCHRIE offers an ideal platform to share information through conferences, publications, and individual networking. The organisation's strength is based on its sheer force of sharing and exchanging ideas, visions, experiences, educational material, research, and technological know-how." visit https://eurochrie.org/about-us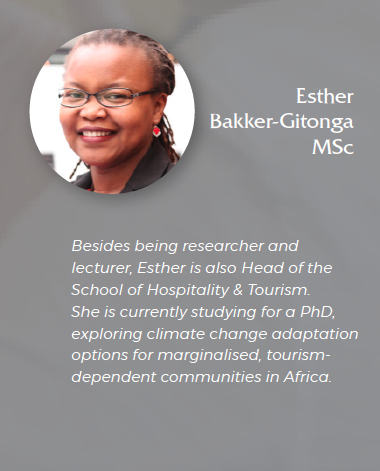 Students are taught by lecturers from a wide range of countries, and professional backgrounds, many of whom are also researchers in the field of hospitality, tourism and events.
All students have access to the Hosco website: "Hosco empowers the hospitality industry by connecting, inspiring, and providing opportunities to all its professionals around the world. It has become the best partner to its members throughout their careers in eurochrie
the world's fastest growing industry. Founded in 2011 by hospitality experts, Olivier Bracard (CEO) and Carl Julien (COO), Hosco currently connects hundreds of thousands of hospitality professionals with thousands of world-class companies. Furthermore, it has partnered with top hospitality schools around the world offering an ever-growing pool of the world's best talent." visit https://www.hosco.com/en/company/hosco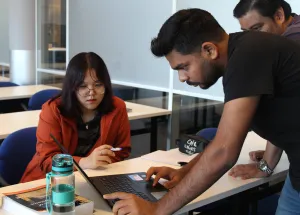 Hotel & Hospitality Services Management
Event Management
Tourism Management
Hospitality Management
Sport Business Management
Introductory Modules
Accounting & Bookkeeping
Intercultural Management
International Hospitality Business
Principles of Events Management
International Tourism Business