Marc Ryan Smoorenburg (United States of America): "Being able to study at a school like Wittenborg has allowed me to not only grow and mature as a person but learn so much about other people and other cultures.
"Sport, especially football, has always been my passion and it represents how people from all over the world can interact and respect each other. Wittenborg has provided a platform for me and other students that is both a very good place to learn and also a fun and comfortable place to be in, like a 'home away from home'."
Introduction
Our BBA specialisation in Sport Business Management, part of the Hospitality Business Administration (HBA) pathway, is for students who are passionate about sport and want to gain management and leadership skills in this expanding and exciting industry.
Your study will focus on business principles in the field of sport, an area that is growing in its importance and impact nationally and globally. The sports industry employs hundreds of thousands of people worldwide, providing graduate career opportunities in a wide range of sports-related businesses and organisations.
Combining practical experience with academic study will help fully equip you with a broad understanding of the international and commercial aspects of the sport business industry. You will gain the business management and leadership skills that employers have told us they are looking for in our students.
Course Content
You will experience a dynamic blend of academic study, practical application, research, and hands-on experience via your placement. This balance of knowledge and practical skills is designed to prepare you for career success in this fast-paced and growing industry.
In your first year, you will be introduced to the components of sports business management and the impacts of sports policy, finance and economics on effective sports management. In your second year, you will develop project management skills and analyse the role of management for the successful organisation of sport. In the final year, you will investigate the roles of marketing and strategy in sports business management and undertake an extended piece of research.
Alongside the broad BBA modules, and modules specific to the HBA pathway, you will follow specific Sport Business Management modules.
In year 1, you will be responsible for organising the promotion and running of a sports event. This will develop your commercial awareness and business skills.
Specific Sport Business Management Modules Phase 1
• Introduction to Sports Business Management
• Who Runs Sport?
• Finance for Sports Management
• Sports Customer
• The Global Sports Industry and Media
• Introduction to Graduate Skills and Research Methods
Your second year of study is split into two halves. The first half is about learning the role of sports business management and preparing for your placement, while the second is based in a sports business organisation.
Specific Sports Business Management Modules Phase 2
• Understanding and Managing People in Sports Business
• Politics and Policy in Sport
• Reflective Practice in Sports Business Management
• Placement: Personal and Professional Development in Sports Business Management
• Placement: Management in Sports Business Organisations
Research Design and Evaluation
Your final year of study is based around the strategic implications of sports business management, including the investigation of marketing and strategy. You will have the opportunity to conduct research on a topic of your choice, based on the experience gained during your placement.
Specific Sports Business Management Modules in Phase 3
• Marketing for Sports Business
• Strategic Change in Sports Business Management
• The Law and Regulation of Sport
• Dissertation
Options include:
• Event Design
• Critical Issues in Sport and Leisure
• Community Sport Development: Policy and Practice
• Business Morality: People and Management
• Sports Tourism
• Sport, Values and Ideology: A Case Study of the Olympics
Career Prospects
Sport is one of the few sectors experiencing economic growth both in the Netherlands and globally. Sport business management students will gain in-depth knowledge of business principles and how they are applied in this thriving industry, opening up a wide variety of career paths with a bright employment outlook.
Optional modules enable you to tailor your degree to suit your interests and personal career goals, whether they exist in marketing, sales, planning, sports events management, facility management or sports administration. Your placement will give you hands-on experience to acquire the skills that will help you stand out to potential employers and give you a competitive edge in the jobs market.
Careers exist with various organisations including professional sports clubs, sports governing bodies, health and leisure clubs, sports public agencies, sports community recreation departments, sporting goods companies, sports marketing agencies, sports events organisers and athletic service organisations.
An BBA bachelor's degree in sports business management from Wittenborg University of Applied Sciences will enable you to turn your passion for sport into an exciting career and our employability hub and careers service will be there to offer support and advice.
Partners / The Industry
The following partners are sports clubs, guest lecturers, sports associations, sports facility providers, and also sports business organisations. Students will have first-hand sports experience provided by these partners through project weeks, internship, graduation assignment, etc. For all sport lovers, FSG Campus is the place to stay, where sports facilities are provided in a sport-friendly living environment.
Popular sports in the region of Apeldoorn are: football, volleyball, swimming, basketball, tennis, golf, equestrian sports, track & field, cycling, field hockey, futsal, badminton, table tennis, judo, and wakeboarding. Wittenborg will assist students in finding suitable local sports clubs to join. Annual membership fees vary per sport and club.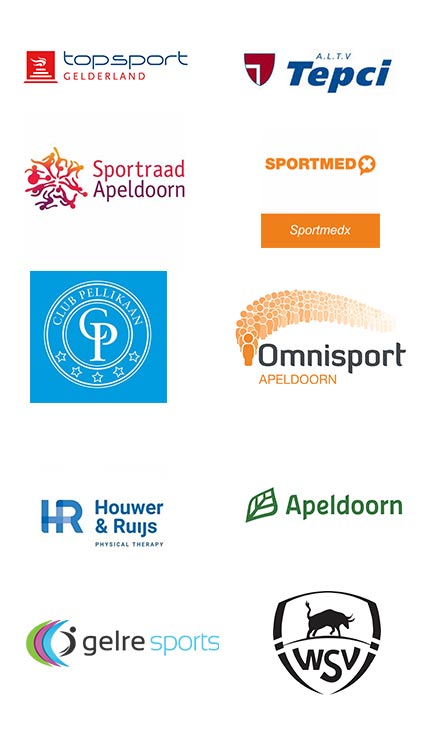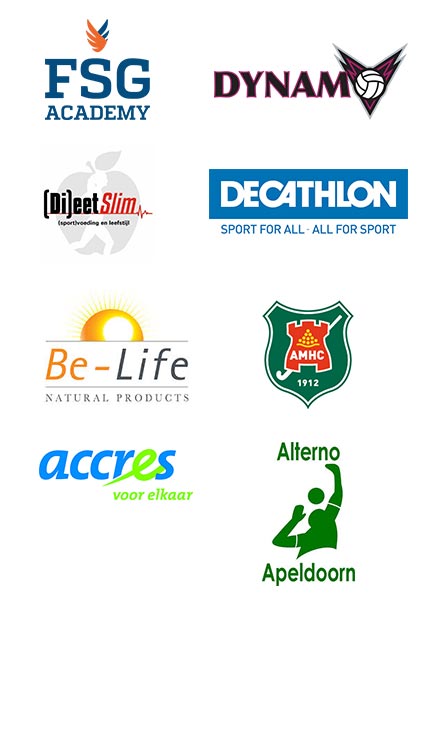 Entry Requirements
Entry Requirements - Bachelor Programmes
High School Diploma or final certificate, equivalent to the Netherlands HAVO or MBO level-4 diploma / UK AS & A-Level or BTEC. Please contact the Admissions Office to receive High School diploma comparisons. Advanced Placement / Credit Transfer Possible - please see Credit Transfer & Accreditation of Prior Learning at WUASfor more information.
English Language Requirements
IELTS 6 or TOEFL equivalent. Click here for an overview of the equivalent scores.
TOEFL Code of Wittenborg is 4889.
Not got the English level requirements? Find out about our Foundation Programme here.
Apply / Information Request
Fill in the Information Request Form to get more information about our programmes and admissions process. You can also send an email to admission@wittenborg.eu, and one of our team members will reply to you as soon as possible.

Feel free to connect with our Admissions Team by calling our office line +31 (0)88 667 266 or our mobile phone number +31 (0)628 364 624.
If you wish us to call you back, then simply send an email to admission@wittenborg.eu with your phone number and preferred time.
A member of our Admissions Team will call you back soon during our office opening hours, which is Monday-Friday 08:30-17:30, Dutch time.
If you which to directly start you application online, then please follow the steps on this page and complete the form. All necessary application documents can be downloaded on the same page, and scanned copies can easily be uploaded before submitting the form. Alternatively, you can also send your application documents by email to admission@wittenborg.eu.