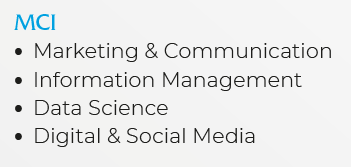 MCI is one of 4 Pathways of the bachelor's programme, 'International Business Administration' leading to a BBA degree. See Bachelor's - Undergraduate 4 Pathways for more information.
As a Bachelor of Business Administration student you will complete a series of broad modules. The MCI pathway is offered in 4 specialisations.
These programmes will introduce you to the aspects that affect the success of an organisation. The MCI pathway comprises a combination of business and digital marketing strategies, data science, branding and the way that businesses and organisations promote themselves to the outside world.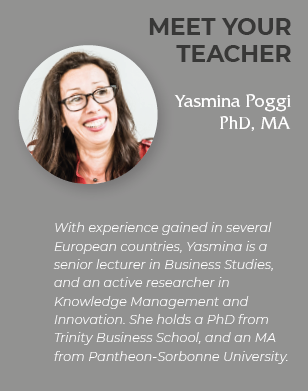 It is the business of creating a constant image that will promote the company, its ideals and its products.
This pathway goes further than just the production of printed or online material - it deals with the way an organisation communicates its messages, both internally and externally.
To achieve that successfully, an optimal and structured use of information technology and the management of information is a necessity.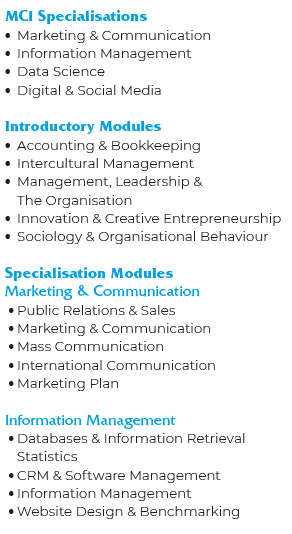 As a Business Administrator you need to understand and use technology that gathers and provides information within a local, national and global environment.
The industry requires managers who are able to recognise and process patterns in that information. Following one of the MCI pathway programmes, you will be equipped with the necessary knowledge about an area that is vital to the successful operation of companies and organisations.
The field of Marketing Communication and Information is the key to success in many companies around the world.