Wittenborg University of Applied Sciences – the five-year Strategic Plan 2022-2026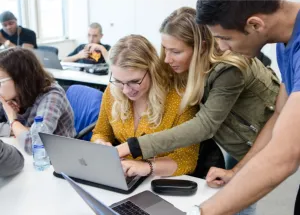 WUAS Strategic Plan outlines its Mission Statement and Values to support and pursue its 2 (two) main Strategic Initiatives, which in turn are supported by 7 (seven) Operating Initiatives. The Strategic Plan has been developing since WUAS moved into its Apeldoorn location and set a clear focus on its internationality and diversity characteristics, which were born quite naturally out of the way in which the school has been managed since 2008.
The Strategic Plan is managed by WUAS' Executive Board who involve the Advisory Board and the Faculty Council in its further development. It sets out the mission, the school's values and highlights the key initiatives for a 6-year period, describing the objectives, and how these will be measured.
The Strategic Plan also outlines how resources will be allocated and what additional investment is expected. The funding and resource allocation is detailed in a separate Financial Plan, that is reviewed and updated each year based on the effects of past, current and predicted performance. The Financial Plan is reviewed by Wittenborg University of Applied Sciences Advisory Board.