Enhancement of internal quality assurance of education in teaching, learning and assessment in HEIs of Azerbaijan and Russia (IQAinAR)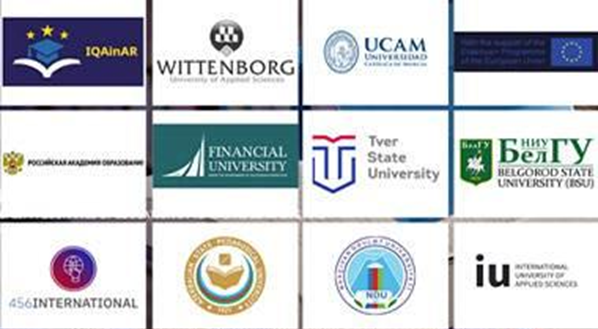 GENERAL INFORMATION
Participating countries: Netherlands, Germany, Azerbaijan, Russian Federation, Spain.
Start: 15-01-2021 - End: 14-01-2024
Project Reference: 619477-EPP-1-2020-1-NL-EPPKA2-CBHE-JP
Key Action: Cooperation for innovation and the exchange of good practices
Action Type: Capacity Building in higher education
Coordinator: Wittenborg University of Applied Science 
Partners: IU Internationale Hochschule Gmbh, Nakhchivan State University, Russian Academy Of Education, Tver State University, Federal State Autonomous Educational Institution Of Higher Education Belgorod National Research University, Azerbaijan State Pedagogical University, 456 International Bv, Fundacion Universitaria San Antonio, Financial University Under The Government Of The Russian Federation
SUMMARY
Quality assurance has been prioritised by the federal legislation and national education strategy in both partner countries, Russia and Azerbaijan. Legal quality assurance is a complex, multi-layered system of interrelated elements. In fact, legal guarantees only legally formalise the established economic, social and other mechanisms to ensure the quality of education. In the aspects of QA of HEI, Internal Quality Assurance (IQA) plays an essential role. However, there is a fixed understanding within a broad community and stakeholders in RU and AZ that the quality of education needs to be enhanced due to inconsistency in IQA procedures on institutional and national levels in general.
Project IQAinAR aims to support enhancement and development of the IQA of HEIs of partner countries with international (EU) quality standards as the benchmark as well as strengthening the HEIs towards local, regional and national policies and strategies implementation. The IQA system has a very broad spectrum, and this project will focus on two main areas of IQA of HEI: teaching (teaching, learning and assessment) and teacher (educator, practitioner researcher), as the teacher plays a key role in QA of teaching.
Additionally, IQA lies within a culture of quality awareness, critical review and of continue-improvement attitude and actions within HEIs. This project is aimed at supporting the further quality culture development within HEIs of partner countries. This project will develop IQA Indicators and assessment scale based on International (EU) standards and practice. After evaluation of implementation, further training programmes will be developed with full information and training package.
During the project lifetime, the partners will not only train within their own institutes but also reach out to all interested parties in IQA of the partner countries and give the project after-life through its open online platform with full resources and experts in implementation of the IQA system.
RESULTS: https://www.iqainar.org/result.htm
For more information:https://www.iqainar.org/
Related news: https://www.iqainar.org/events.htm​
---
Would you like to collaborate, or do you have any questions?
Research Centre
Email: researchcentre@wittenborg.eu
Wittenborg University of Applied Sciences
Laan van de Mensenrechten 500, 7331 VZ Apeldoorn
Phone: +31 (0)88 6672 688