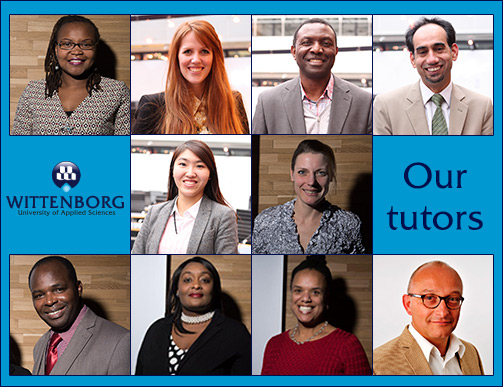 Wittenborg has a Process Tutoring system where each student has personal contact with a teaching staff member who will provide all advise and guidance for the students academic journey.Each student is assigned a Process Tutor who will work with them from the start to the end of their studies.
This approach at Wittenborg University has created a student-centred expereince and a personal atmosphere.
Alongside the Process Tutor, students are allocated an Academic Supervisor during their graduation phase.
Academic Support For Students
Each student is assigned a personal Process Tutor. Students plan progression with their tutors and meet twice a year to evaluate plans and adjust. Personal tutors are able to assist students with all aspects of their programme planning and provide support and guidance on academic and career issues.
During Lesson Weeks, all Process Tutors are available to students for one hour without an appointment. During this Walk-In tutor session students can come in freely with their questions. Small issues can be solved immediately, for larger issues a further appointment will be made.
This tutoring structure, in addition to the Wittenborg open-door policy, where students are easily able to access the staff room to briefly speak with any teacher, results in a very positive, personal learning atmosphere within Wittenborg, which is much appreciated by students and staff alike.