This summer WUAS bids farewell to one of its most familiar faces, office manager Eva van Herel, who is leaving the Netherlands for the UK.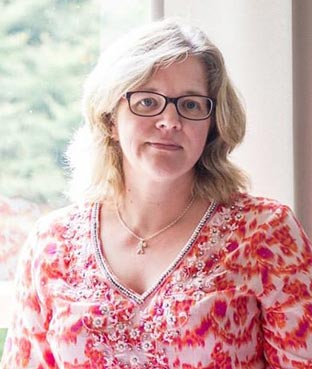 We are proud to say that from mid-August Eva will work as executive support officer at the University of Reading which is ranked in the top 1% of universities worldwide. Some of its students are also currently competing in the Olympic Games in Rio!
Eva, who was born in the Netherlands but spent a large part of her childhood in New Zealand, started at Wittenborg in September 2013 as front desk and facility officer. The last part of her career at Wittenborg as officer manager involved more behind-the-scenes work around procedures and programmes.
We caught up with her before her departure for England.
Hi Eva. What will your new job entail?
I will be directly under the people who run the Humanities Department. I will be an intermediary between back office staff, management and teachers.
Will you miss the direct contact with students?
I love students. On the other hand, students come and go so the job itself becomes a cycle, but meeting the students remain an interesting experience. I look forward to discovering what it's like to work in a university where there are 17 000 students and around 6 000 staff members with a completely new dynamic. I'm also looking forward to see how I can be a linchpin again. At Wittenborg people always seemed to think I know how to get things done and it will be the same at Reading – being sort of an information hub - except I will not be serving students, but professors of history, classic languages and philosophy.
What drew you to your new job?
I figure life is an adventure and sometimes you've got to jump in and do things because it's a crazy-good idea.
What will you miss about Wittenborg?
I think Wittenborg has the most awesome staff. I loved my colleagues and I worked really well with them . There's such an international flavor happening at Wittenborg and I really enjoyed my time here.
WUP 11/8/2016
by Anesca Smith
©WUAS Press