World's #1 City to Live in and Wittenborg is There
Less than a year ago, Wittenborg opened the doors of its first international branch campus in Vienna, Austria – a vibrant city in the heart of Europe, and a city which has just been ranked number one in a new survey.
s00045
Wed, 15/08/2018 - 14:28
Wittenborg Students Visit UN Office in Vienna
The United Nations has four offices in Vienna. Students from Wittenborg University of Applied Sciences' Vienna campus recently visited them as part of Project Week activities.
s00045
Sun, 17/06/2018 - 10:30
Study in 2 European Countries
When you study at Wittenborg University of Applied Sciences in the Netherlands, you can do part of your studies at its international campus in Vienna, Austria. Of course, you can also apply to do your entire programme in Vienna - a city famous for its culture and rich history.
s00045
Sat, 07/04/2018 - 13:40
Putting the 'I' back into MBA - Study in Vienna and Amsterdam
s00045
Fri, 16/03/2018 - 17:20
Vienna Students at Diplomatic Ball
Hospitality students from Wittenborg Vienna recently got the chance to attend and work behind the scenes at the prestigious Diplomatic Academy Ball in Vienna.
The ball was organised by the Diplomatic Academy of Vienna, a postgraduate professional school, dedicated to preparing talented men and women for positions of leadership and international careers.
Wittenborg's Hospitality Business Administration (HBA) students were asked to help with setting up the event and working behind the bars. "Students had to attend a special cocktail mixing class for this event, but as they were already seasoned cocktail drinkers this presented no problem at all!" said Tim Birdsall, Wittenborg's international sales director.
s00045
Sun, 04/03/2018 - 13:52
It's Ball Season in Vienna! Wittenborg Students at the Viennese Science Ball
s00045
Tue, 30/01/2018 - 14:51
Wittenborg Vienna Students Visit Oldest Zoo in the World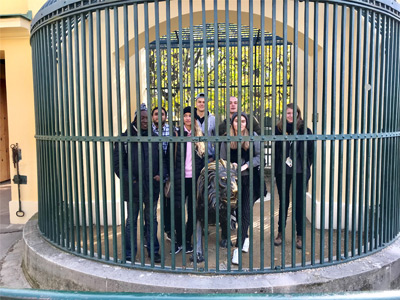 s00045
Tue, 28/11/2017 - 15:23
Students Get 5-Star Welcome at Park Hyatt Hotel in Vienna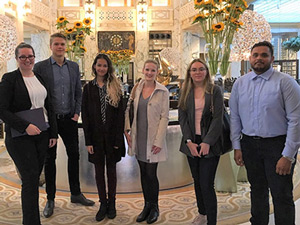 s00045
Sun, 01/10/2017 - 10:14
Dutch Universities a Step Closer to Offering Full Degrees Abroad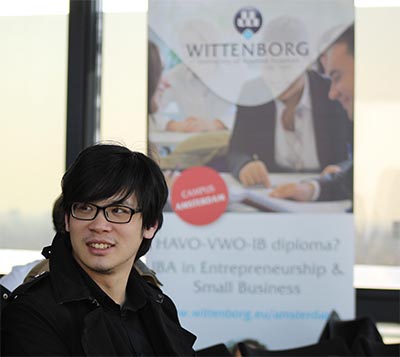 s00045
Mon, 19/06/2017 - 16:19