World's #1 City to Live in and Wittenborg is There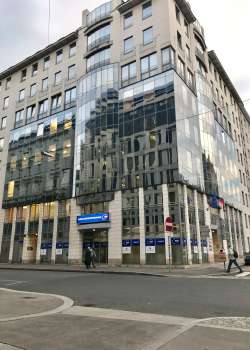 Home to Wittenborg's 3rd campus, Vienna, Austria, has been ranked as the world's best city to live in!
VIENNA, capital of Austria, known for its vibrancy, flair and charm, is one of Europe's most culturally diverse capitals. It is an exciting city to live in, even the BEST in the world to live in, according to a 2018 survey.
Wittenborg noticed that too, which is why, after launching its second campus in Amsterdam in 2015, another top European city, the institution took its international character to Vienna, capital city of Austria, now ranked best city in world to live in. According to the Global Liveability Index, a survey conducted by the Economist Intelligence Unit, Vienna is the "most liveable city in the world" in 2018! Topping cities like Melbourne, Australia and Osaka, Japan, Vienna surely stands out, and Wittenborg is proud to have a campus there!
Going Beyond Boundaries
Wittenborg continues to push boundaries and expand by focusing on top international locations. Recently, the institution also entered into an agreement with David Game College, located in the heart of London, which will provide top-up year students the opportunity to complete part of their programmes at that institution. By providing these opportunities for its students, Wittenborg continues to raise the bar for internationalisation and its standard in quality education.
Wittenborg Vienna: Programmes and Exchange Possibilities
What makes Wittenborg Vienna so attractive is not only the programmes offered, but the exchange possibilities as well. Wittenborg offers 5 Bachelor (IBA) programmes in Business Administration and 3 MBA degree programmes at its Campus in Vienna. In addition, because all programmes in all three locations are scheduled simultaneously, students have the opportunity to complete part of their studies in Vienna, by choosing to follow modules from the first, second or third year – and/or completing their degrees at one of the other campuses. This will provide students with a truly international experience!
A truly Diverse Environment and a Competitive Position
Wittenborg Vienna has put itself in a truly competitive position as being one of only a handful of international universities in Vienna offering programmes exclusively in English. It is also the only Dutch higher education institute offering Dutch accredited programmes in Austria. Moreover, the institution prides itself on being internationally diverse with its students and staff, representing over 100 nationalities, which adds a unique character to the best city in the world to live in – Vienna!
WUP 15/8/2018
by Rousanna Baird
©WUAS Press