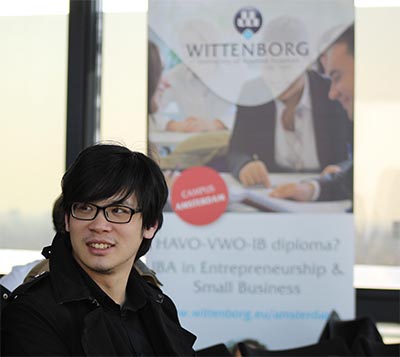 Dutch universities are one step closer to offering full degree programmes abroad after the Transnational Education Bill was approved in the Dutch Senate (Eerste Kamer). It sailed through the House of Representatives in February this year.
WUAS is one of the institutes planning to open its first transnational campus – in Vienna, Austria – later this year.
The idea behind the proposed legislation is to promote internationalism in higher education. Outgoing minister of higher education, Jet Bussemaker, promised senators that the bill would be subject to evaluation every five years to see if its intentions are still on the right track.
The Socialist Party (SP) and Geert Wilders' PVV registered their objections against the draft law. SP fears commercial gain is the motivation behind its proposal and, together with Groen Links, seeks more clarity on its necessity and wider value.
The detail and general conditions of the proposed legislation is expected to be published after the summer. It will address the question of what institutions will do with the profits gleaned from programmes offered abroad. It will also touch on matters such as quality, anticipated financial risks, academic freedom in countries where freedom of speech is limited (or where there is no full access to internet data), as well as the wisdom of offering degrees in countries with questionable track records of human rights.
Dutch research universities currently offer more than 240 international joint and double-degree programmes, according to a research paper by Dr Rosa Becker, a senior researcher at the Netherlands Organisation for Internationalisation of Education (EP-Nuffic), published by the Observatory on Borderless Higher Education. Universities of applied sciences, like Wittenborg, offer an estimated eight double-degree programmes with at least one foreign partner.
Aside from allowing Dutch institutions of higher education to offer full degree programmes abroad, the bill will further encourage international joint programme development. Currently, students are required to follow at least a quarter of their degree programmes within the Netherlands.
Bussemaker indicated in February that Dutch institutions wanting to offer degree programmes abroad would need to prove that they add value to the quality of Dutch higher education and strengthen the international positioning of Dutch education abroad. Institutions will also need to adhere to requirements on guaranteeing academic freedom.
WUP 19/06/2017
by Anesca Smith
©WUAS Press