Wittenborg Students Meet New Apeldoorn Mayor
The new mayor of Apeldoorn, Ton Heerts, made a whirlwind visit to Wittenborg University of Applied Sciences on Friday where he took time to chat to international students and meet with the management. Wittenborg's main campus has been located in Apeldoorn since 2010 and maintaining good relations with the city has been one of its priorities over the past decade.
s00045
Tue, 18/02/2020 - 12:34
Wittenborg Students Visit Echoput Hotel in Apeldoorn
About 60 students from Wittenborg University of Applied Sciences visited the 5-star De Echoput Hotel & Restaurant located in the Het Loo Royal Estate's forest in Apeldoorn as part of the second Project Week company visit of the academic year.
s00045
Fri, 15/11/2019 - 10:47
When the weather is dreary outside, it can be challenging for an international student to find some fun activities to do in a small Dutch city like Apeldoorn where Wittenborg is located. MBA student and columnist, Hanna Abdelwahab, has some suggestions.
City of Apeldoorn aims to become No1 'SME City' in Netherlands
The Apeldoorn Business Awards evening 2018 were held yesterday at a packed out Orphuis Theatre in Apeldoorn. 7 companies were rewarded with the prize, and all runners up were praised for their business, their entrepreneurship and their leadership.
s00045
Fri, 12/10/2018 - 14:05
Students Share Ideas about Marketing Apeldoorn with City Officials
Students at Wittenborg University in Apeldoorn got to share their ideas about making the city more attractive in front of Apeldoorn city officials during the first Project Week of the new academic year. They were welcomed by city councilor Nathan Stukker.
s00045
Sat, 08/09/2018 - 15:31
This year's Drakenboot Festival in Apeldoorn, once again promises a big event with no less than Holland's biggest rock band, Kensington, taking part in the opening concert.
Apeldoorn Politician to Serve in New Cabinet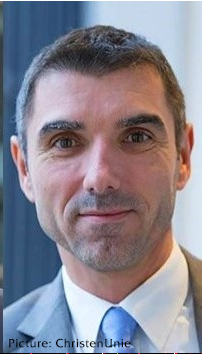 s00045
Tue, 31/10/2017 - 15:44