Amazing international diversity within the 'October Intake' 2018
The 'October' intake at Wittenborg University of Applied Sciences saw over 70 new students, representing 24 different nationalities, starting their bachelor's and master's programmes this year.
s00045
Sat, 20/10/2018 - 11:00
Pupils from Apeldoorn Highschool KSG spend a day at Wittenborg!
Pupils from KSG Apeldoorn came to Wittenborg recently to learn about cultural diversity and share their own ideas about what makes them typically Dutch – such as the 3-kiss greeting!
s00045
Fri, 13/04/2018 - 20:08
Dutch Employers Sign Pledge to Diversify Staff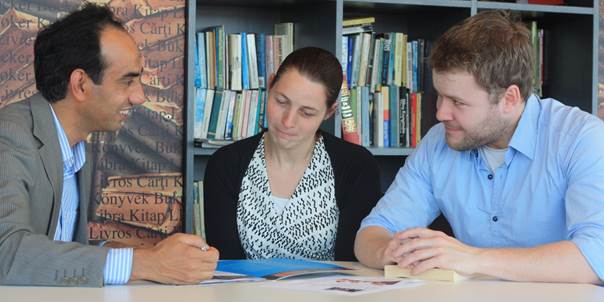 s00001
Sun, 12/07/2015 - 12:42