Pillars of Internationalisation, Diversity and Ethics important to support anti-racism policies
In 2019, WUAS was represented by over 100 different nationalities. Wittenborg's three pillars of 'Internationalisation, Diversity and Ethics' have become 'the global theme of 2020', not just for Wittenborg, but for the whole planet. Whilst we are dealing with COVID-19 and Global Warming in 2020, racism has also again been pushed to the forefront by the Black Lives Matter protests, resulting from events in the USA. It has always been there, and everywhere, and has never gone away.
 
WUAS has a policy that requires students and staff to report racism and inequality wherever they see it. Racism, or any other discrimination, is not tolerated at Wittenborg in any form or manner. Wittenborg will take action and support its students and staff in any situation.
 
We are proud that today we represent students and staff from over 100 different countries and that the percentages of the students' backgrounds are so balanced that a true ethnic and internationally diverse mix has been achieved.
 
WUAS stands for racial equality and promoting success for all its students whether it is in their careers or society. Creating the international and diverse environment within the university is only one step in the right direction, and Wittenborg believes that its own societal impact is the key to its contribution to a fairer society. For instance, in continuing to promote its students equally towards companies and job opportunities in the Netherlands, notwithstanding their international background or ethnic origin.
 
We will continue to broaden our campaigns to associate directors of companies, leaders of industry and business, senior civil servants and politicians, as well as academia with our university in order to promote our students and staff and our diversity and principles of internationalisation, ethics and equality.
 
As one of the most internationally orientated universities of applied sciences in the Netherlands, and for that matter the most internationally orientated private higher education institution in this country, it is our duty to continue raising social awareness about inequality, racism and injustice.
 
We hope you will all support this long-term cause of equality for all, even at a time when the immediate and justifiable focus of protest is on the continuance of racial discrimination in the Netherlands and around the world during this time.
#wittenborgcares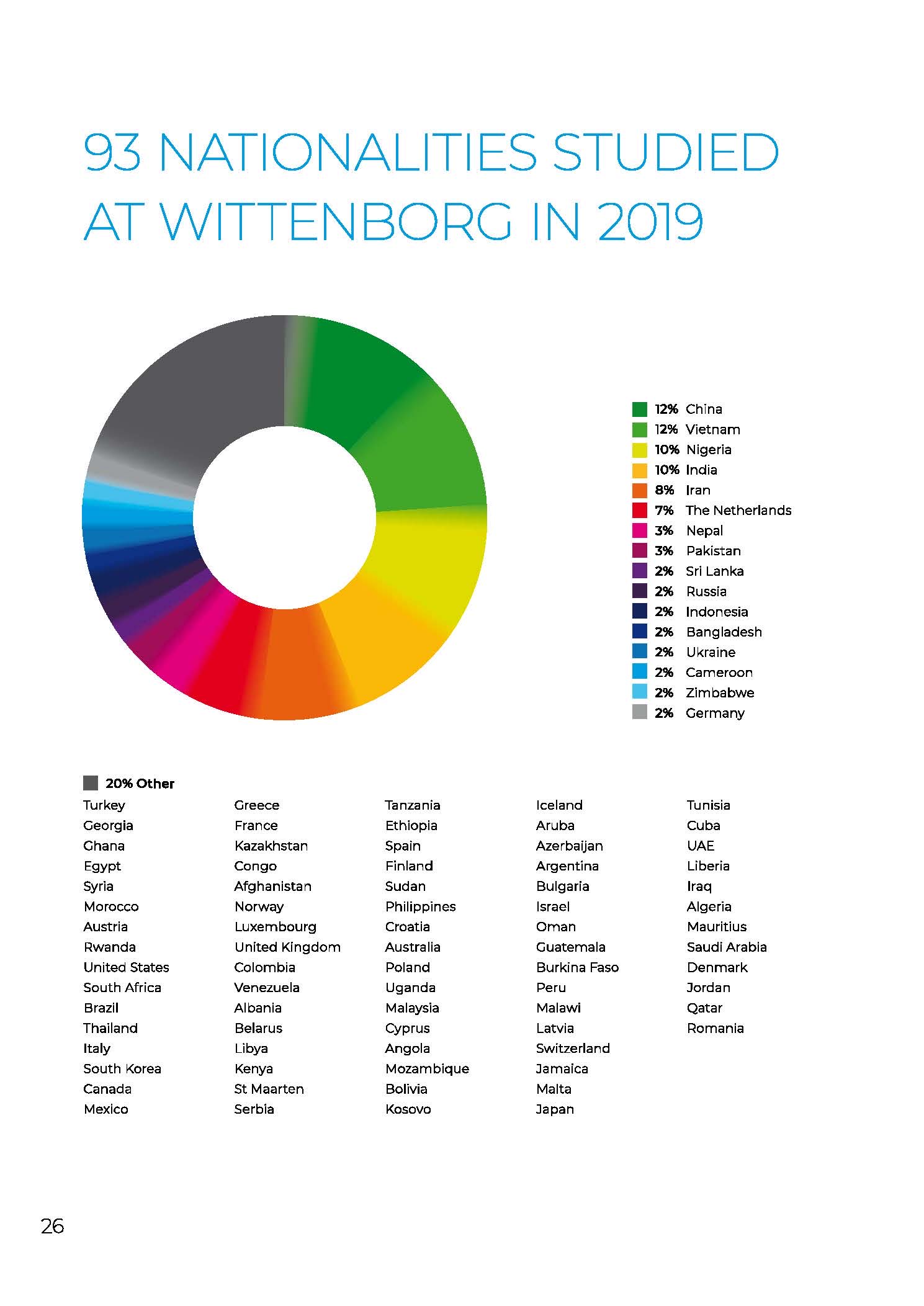 WUP 14/6/2020
by Team Wittenborg
©WUAS Press