Academic Year 2021-2022 - Welcome to Wittenborg University of Applied Sciences
A warm welcome to all our new and returning current students from around the world! Whichever programme you are studying, or starting, one of the pathways and specialisations of the Bachelor of Business Administration, an MBA -Master of Business Administration specialisation, or one of the Master of Science MBM programmes, we want to empower you to get the very most out of your studies.
If you returning to your studies with us, or have just started your degree, you will be experiencing a unique blend of international higher education, and you will be challenged with a double- accredited, intensive, and rewarding experience.
We are starting this new academic year, in 2021, after having experienced a period of disruption, angst, and lockdown across the world caused by the COVID-19 pandemic. By now it is clear that we will (globally) be living with the effects of the coronavirus for some time to come, however due to the vaccination programme here, we see that the Netherlands, along with much of Europe is 'getting back to normal' and preparing to 'put up with covid'.
What remains important is that we do not let this life-changing event stop us from developing, from learning, from improving our livelihoods, and from keeping moving on forwards.
Technology in Learning & Teaching at Wittenborg
During the past year, Wittenborg has developed an approach to learning and teaching that embraces education technology, and using the virtual learning environment (VLE) Moodle (www.wittenborg-online.com), where all learning and teaching materials are stored and made available online, in combination with MS Office365, and the MS Teams application, students have been able to study Wittenborg's course from wherever they are in the world – and Wittenborg's teachers have been able to teach from wherever they are located.
Wittenborg has further invested in access to online journal databases and almost all literature for its curriculum is now available online, in the form of downloadable e-books, journals and papers.
Lessons have been streamed live, and guest speakers from industry and academia have been able to give lectures online, live and recorded. Assessments and examinations have been carried out through the VLE, online, and this will continue in 2021-2022 in all situations where appropriate.
In 2021-2022 students can expect a full classroom learning and teaching experience once more. However, Wittenborg will continue its use and development of technology in its education, also allowing students to be able to continue studying from a distance, remotely, when needed.
In 2021-2022 Wittenborg will continue to develop and support its online and virtual learning environments.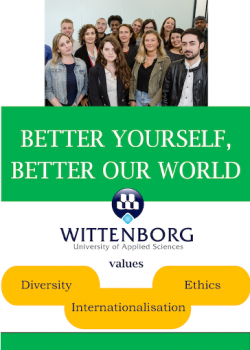 The Theme of the 2021-2022 Academic Year – 'Climate Change'
This year, Wittenborg will introduce the concept of a theme for the academic year. After Covid, a new focus on the biggest challenge to humanity, business and economies will play a prominent role in the year – 'the challenge of Climate Change'.
Project Week in Block 2 will coincide with the Glasgow Climate Change Conference (COP26), and Wittenborg will re-visit its successful Climate Change Project week, last held in December 2018. The project week will invite all bachelor and master students to participate, and will run over a three-day period, simulating a global summit.
At the same time, throughout the 2021-2022 academic year, Wittenborg has asked its faculty to touch upon the theme climate change in every module they teach, highlighting an aspect linking the subject and the theme. This approach, developing a theme throughout the curriculum at undergraduate and postgraduate level will be unique.
The Faculty Challenge 2021-2022 - Mission & Values
In 2021-2022, every Wittenborg faculty member has been asked to consider how they have linked every module they teach to WUAS' Mission through the school's Values:
Internationalisation
Diversity
Ethics
Wittenborg's curriculum management team and news team will instigate a 'pull-reporting system', through interviews, mini-questionnaires and other methods, in order to highlight how Wittenborg's Mission and Values are being implemented throughout the modules in the BBA, MBA and MBM degree programmes, at all locations. To make this a success we ask all our students to actively help and participate.
Societal impact: Sustainable Development Goals
For an international business school such as Wittenborg, with such a global mix of students, faculty and professional staff, the United Nations' 17 Global Sustainable Development Goals (SDGs) will play an important part in underpinning the school's mission, its values, and its future development.
In 2021-2022 Wittenborg will define which SDGs, as a business school, it aims to use in the coming years, to make regional, national, or even international societal impact. However, at the same time, Wittenborg also expects its students to graduate having learned about and developed an understanding of the SDGs, and possibly having considered how and why they will contribute to making impact in specific areas in their lives.
For this reason, all Wittenborg faculty have been asked to link every module they teach to one or more of the Sustainable Development Goals, helping students become aware of the SDGs, through inventive and interesting inclusion in lessons, or tasks given to students.
Wittenborg will instigate a continuous feedback system to make news about this cross-discipline and multi-layered approach to its learning and teaching. We again ask all our students to actively help and participate.
Good Luck in 2021-2022!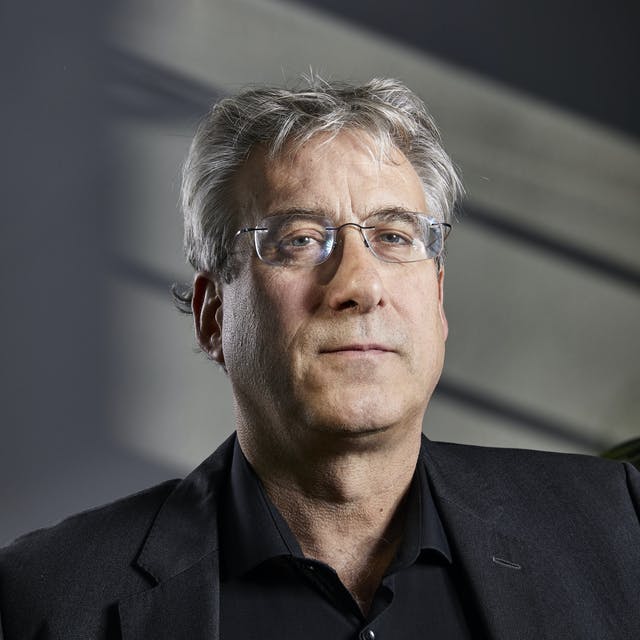 In the Education & Graduation Guides for your programme, there are more details on how you as students can participate in being part of Wittenborg and helping the business school develop. (https://www.wittenborg.eu/eeg.htm)
That leaves me and our wonderful team at Wittenborg only to wish you all an enjoyable and productive study time with us!
Good luck with your studies!
Peter Birdsall, MA.Ed
Director of Education,
President & Chair of the Wittenborg University Executive Board
31 August 2021
WUP 29/8/2021
by Peter Birdsall
©WUAS Press