Wittenborg Gets Overwhelming Response to Holland Scholarship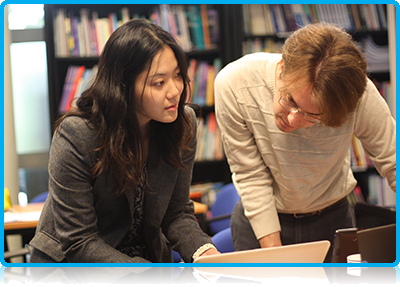 "An explosive, positive reaction." This is how Wittenborg's Chairman of the Executive Board, Peter Birdsall, describes the huge number of enquiries the university has received from prospective students since registration for the Holland Scholarship programme aimed at international students was opened less than two weeks ago.
Wittenborg's admission team has been inundated with applications. "Our inbox are overflowing," says Wittenborg admission officer and marketing sales assistant, Florian Oosterberg. "This week alone we estimate to have received almost 200 applications. She assured applicants that all requests will be processed as quickly as possible.
If you are interested in applying for the Holland Scholarship or WUAS's MBA scholarship, click here to fill in the application form. Oosterberg said once students have filled in the form, they will receive an email listing the documents they need to send. "Remember, for the process to start, we need those documents as soon as possible."
WUAS offers:
· 20 x €5 000 – Holland Scholarships available to study a Bachelor or Master degree
· 10 x €5,000 – MBA Scholarships
There is no deadline for application – students can apply all year!
According to Oosterberg enquiries about the scholarship has not only been coming in fast, but also from far and wide – this includes traditional markets like Asia and Africa, but also "new" territories like Peru, Georgia, El Salvador and Costa Rica. More than 60 nationalities are already represented at Wittenborg among its students and staff.
Information about other scholarships available to Wittenborg students can be found here.
Wittenborg is one of almost 50 Dutch universities participating in the Holland Scholarship programme announced by the Dutch government last year. Every year 768 talented international students will receive the opportunity to do a Bachelor or Master degree in the Netherlands. Each will receive a financial contribution of €5 000 towards their studies. The aim of the Holland Scholarship is to raise the profile of Dutch higher education and to encourage student mobility both into and out of the Netherlands.
Application criteria
· Your nationality is non-EEA
· You are applying for a full-time Bachelor or Master degree study at WUAS
· IELTS 7.0 or TOEFL Equivalent. Click here for an overview of the equivalent scores. TOEFL Code of Wittenborg is 4889.
· There is no application deadline – you can apply all year!
· You are a new student applying to WUAS.
Why apply to Wittenborg?
· All Bachelor and Master programmes are internationally recognised and accredited by European standards!
· By combining research and practice, Wittenborg provides a solid base for our students to build a successful, exciting and secure career
· Wittenborg is international - 20% Dutch and 80% International students from over 60 nationalities!
· Double degree - from WUAS of Applied Science and the University of Brighton, UK.
· Wittenborg offers six entrée dates per year, which means six opportunities to start and to graduate.
· Excellent student-centred experience, personal, customer-driven approach to Higher Education!
· Wittenborg's location Apeldoorn, the 12th biggest town in the Netherlands, provides a safe environment and is just an hour from Amsterdam
©WUAS Press
by Anesca Smith