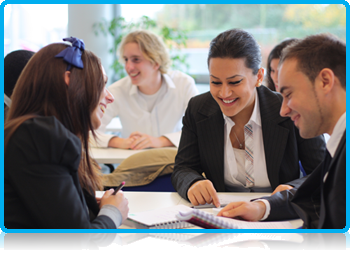 The WUAS Board has given the go-ahead for the implementation of an improved and redeveloped version of its Bachelor of International Business Administration programme with its 8 pathways, leading to specialisations in Economics & Management, Hospitality Management, Marketing & Communication, Financial Services Management, Information Management, Real Estate Management, Logistics & International Trade, and Entrepreneurship & SME Management.
This is the first significant re-development of the IBA programme, since it was first developed in 2003, at a time when Wittenborg first started offering its programmes to international students. In 2006, the IBA was accredited by the Dutch Ministry of Education's 'Netherlands Accreditation Organisation' (NVAO), according to the first cycle of accreditation of all higher education Bachelor and Master programmes in the Netherlands. Since 2008, Wittenborg, under Chinese - British management offers all its programmes only in English.
The improved IBA has been developed as part of the current accreditation cycle (2012) which was started in January 2011 with a panel visit of the German accreditation body FIBAA (Foundation for International Business Administration Accreditation). The panel audited a proposed separate programme of the specialisation pathway Entrepreneurship & SME Management, to be entitled Entrepreneurial Business Administration (EBA). The panel suggested some changes to the structure of the programme, including a simplification of the examination system, and the addition of some new modules. They also suggested a restructuring of the way in which industry driven seminars and workshops are given in the programme.
In September 2011, a FIBAA panel again visited Wittenborg, this time to re-assess the whole IBA programme, for both NVAO (re) accreditation and a first-time FIBAA accreditation. By this time the re-development and improvement of the IBA programme was complete, and was approved by the panel in early 2012.
Significant improvements and changes include:
- Simplification of the exam system - each module will be tested with one exam component rather than 3, which is currently the case. All projects, papers and dissertations will still require an oral defense, such as a presentation or an interview.
- Seminars and workshops will be given throughout the programme from the first year, and mini research-paper writing will start fr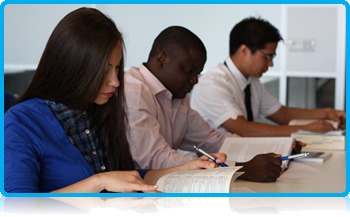 om year one.
- New modules such as Business Psychology, Sociology, Innovation & Technology, and Economic Philosophy will be introduced as from September 2012.
- A clearer and more transparent grading mechanism for Final Projects will be introduced, and in line with practice at Wittenborg's partner, the University of Brighton, students will be able to choose from 4 types of graduation project: a classic research dissertation; a consultancy project; a research-based business plan; & a multi-medial / event project.
According to Wittenborg's Education Administration Department, "the re-newed Bachelor International Business Administration Programmes (IBA 2.1) will be launched as of September 2012 for all new students. 2nd phase (years 2 and 3) will not be greatly effected, however tutors will assess any individual case when required. Students in the final phase of their studies will complete graduation as planned, with their tutors making sure that the transition period does not affect their study progress."
WUP 19/07/12
©WUAS Press