Providing Critical Feedback: Main Task of Student Reps
Wittenborg has 16 student-elected representatives, out of which ten are bachelor's students and six are pursuing master's programmes. During their one-year terms, representatives play a key part in reviewing and improving the student experience by being the community's voice and working together with staff members to implement positive changes.
A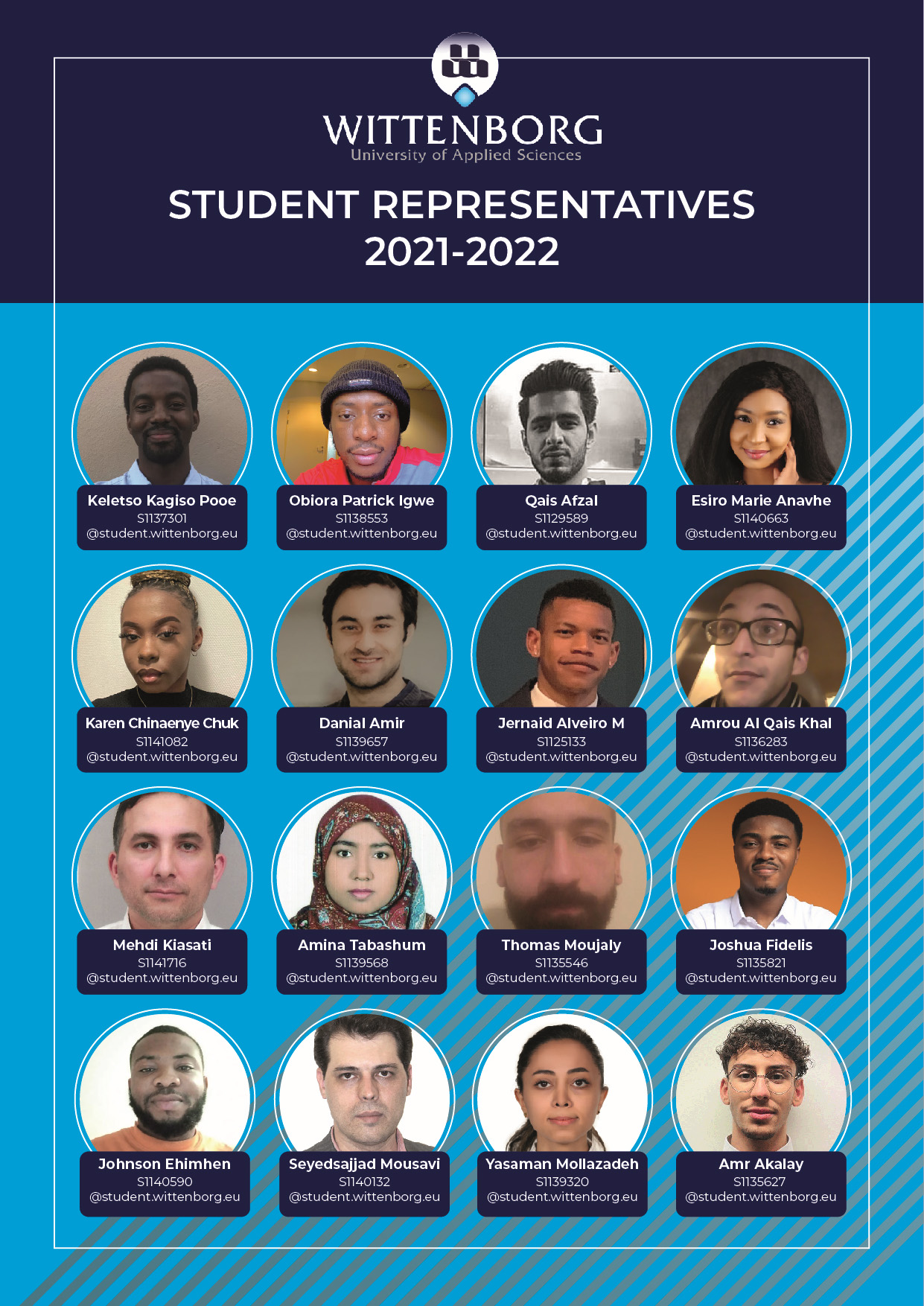 mong other tasks, student reps are part of official committees – composed of two students and two lecturers per programme – which evaluate each programme's content, teaching, outcomes and assessment. Moreover, representatives are responsible for listening to other students and presenting their feedback and suggestions in areas such as overall experience and teaching quality, learning facilities and tools, educational facilities, student accommodation and extra-curricular activities.
According to Manager of Academic Partnerships Myra Qiu, student representatives provide a vital communication channel between students and management about all aspects of life at Wittenborg. "It is essential for the school to hear different voices and receive critical feedback, in order to make improvements, optimise the quality of education and increase the level of satisfaction of its students," she said.
Qiu added that student reps need to have multiple competencies including communication, negotiation and organisation skills. "They need to be able to provide critical feedback, instructive and strategic recommendations, and also think, understand and act from the perspectives of both the students and institution, comprehensively."
One of the representatives' most important duties is to participate in the Wittenborg Students and Staff Conference Day, which this year took place on 22 February (read more here). This event includes student and staff meetings, as well as programme committee meetings, and a plenary feedback session in which the results of talks are discussed.
Another relevant activity is the Reporting Event, which requires programme committees and student & staff representatives to finalise advisory reports based on the results of the representation conference and present them to management. These documents are expected to be delivered in June. Apart from that, student reps are encouraged to meet regularly to prepare for key events and discuss various issues related to education and other services provided by Wittenborg.
Student representative Esiro Anavhe, who is pursuing an MBM degree in Digital Marketing and Communications, said that she intends to use her role as a tool to bridge the gaps between students and management. "When students feel their voices are being heard through other students like them, who share the same experiences and challenges, they have more faith and trust in the system they are part of. This, in turn, will make the school greater for both students and staff," Anavhe stressed.
EBA student Yasaman Mollazadeh, specialising in Entrepreneurship and Small Business, said that she always tries to improve the environments she is part of, and for this reason she decided to become a student representative. "I intend to study at Wittenborg for at least four years, so this is my second home and I cannot be indifferent about it. As a student rep, I am focused on bringing improvements to the Amsterdam study location while also giving it more visibility."
WUP 27/3/2022
by Ulisses Sawczuk
©WUAS Press