Netherlands a Great Place to Study, VSNU Fact-Sheet Shows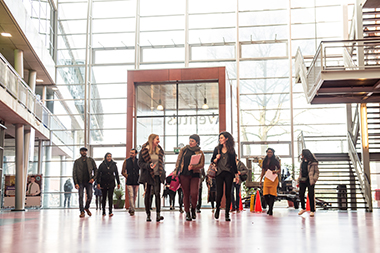 Dutch universities deliver high-quality education, a newly published fact-sheet by the Association of Universities in the Netherlands (VSNU) has shown.
It highlights the fact that the number of lecturers with a University Teaching Qualification (UTQ) has increased over recent years, student satisfaction rates are high, and the fact that the Dutch education system has a good reputation internationally.
Whereas the number of lecturers with a UTQ was 18% in 2010, it has risen to almost 60% by 2016. Last year WUAS jointly started a Postgraduate Certificate in Teaching and Learning with the University of Brighton for all its academic staff. From this year it will be offered to external teaching staff from the Netherlands, Germany and Austria, although it will also be open to applicants from around the world, where practical.
The VSNU also pointed out that in the 2017 National Student Survey, students awarded their lecturers an average score of 7.6. (out of 10), and their studies in general an average score of 8.2. "This means that, on average, students are satisfied with their lecturers and their education," the VSNU says.
Wittenborg scored even higher. Students gave it 8.34 on the quality of its teachers - their expertise, availability, quality of feedback and guidance, professionalism and command of the English language.
Dutch higher education also has a good reputation abroad. In the 2017 Global Competitiveness Index, the Netherlands was ranked 4th. The index looks at 12 elements of competitiveness, including higher education.  According to the VSNU, "The Netherlands scored well in that category too, placing fourth again. This means that from the perspective of the economy and competitiveness, university education is of a high quality."
WUP 11/1/2017
by James Wittenborg
©WUAS Press