Introduction
This exciting course analyses and evaluates the commercial and management forces that have contributed to the success of sport business. It offers flexibility with an innovative combination of block and online delivery, making it suitable for those working in the sports sector and recent graduates who are looking to develop their knowledge and understanding of this fast growing and important industry.
Spectator and participatory sport is a global phenomenon and has recently become one of the fastest growing economic sectors for both developed and developing countries. Through engaging with and analysing the commercial, media and political drivers of change, you are able to identify the factors that have created such growth and critically discuss the implications for business, society, nation branding and identity.
Sport is a sophisticated and complex international business with billions of consumers watching and engaging with sporting events on a weekly or even daily basis. This course aims to develop professionals in the provision, promotion and marketing of sport who are able to fully capitalise on the opportunities that the sector presents.
Through studying marketing, sponsorship, media and law – and after spending time in a sports organisation on a professional work placement – you gain academic understanding and practical knowledge of the issues involved in successful sport business management. This will help you to engage, manage and shape the sport businesses of the future.
Course Content
Course structure
You will experience a dynamic blend of academic study, research and – through the placement module – hands-on learning. The combination of academic study and practical analysis has been designed to provide greater depth of knowledge and future career success.
Course delivery
The emphasis of the course is on using a theoretical approach to analyse and evaluate the Sport Business sector. If you are already working in the sector you'll be able to use your existing knowledge to underpin your studies, whilst if you are a recent graduate there is the opportunity for more supported learning.
Full-time students attend workshops on three days per week from October to May. The modules are delivered intensively over consecutive days in the so-called 'block format', which means that each module has 6 days of teaching split into two blocks of 3 days. Teaching methods include group work, case studies, presentations, and live projects. The course is delivered through a variety of approaches including lectures, presentations, tutorials and case studies, with an emphasis on interactive learning. Each module is taught by two lecturers, one from the University of Brighton and one from Wittenborg University. The full course is taught in Apeldoorn..
Depending on the module this could include a combination of university-based teaching, online seminars, tutorial support and webinars. The Professional Enquiry module is a combination of teaching and online tutorials which will support you during an organisational experience or project. Some optional modules will be delivered entirely online and others will be all classroom based.
The flexibility of the teaching method for the Sport Business Management MSc facilitates combining studying for a masters with a professional career. It also means that your commitment to attending the university's campus may be different from others studying the same course.
Course Syllabus
A distinctive feature of the course is the flexibility and choice of your final project. Guided and supported by your personal supervisor, you have several options available to you. Whether an academic dissertation or an applied piece of research, such as a business or enterprise project, the final project allows you to pursue an area of particular interest and helps you to build knowledge and skills for your future career.
The course will address contemporary issues recognised as the major challenges and opportunities for sport business management. This includes researching the complex relationships between sports business and governing bodies, pressure groups and government agencies, and analysing the mechanisms by which sport generates revenue through TV and media rights, gate receipts, sponsorship and merchandise.
Core Modules:
· Marketing Tourism Hospitality & Events
· Professional Based Learning
· Final Project
Specialisation Modules:
· Strategic Sports Business Management
· Sports in a Global Market Place
· Event Design & Management
· Consultancy
Modules in focus
Strategic Sports Business Management
This module looks at the major challenges facing sport business management. You learn about the complex relationships between stakeholders and explore how sports businesses generate revenue through television rights, gate receipts, sponsorship and merchandise.
Professional Enquiry
In the first semester of this module, you plan your future career as you reflect on your personal, academic and professional skills and consider opportunities for development. In the second semester, you take a professional work placement with a sport-related organisations.
Sports in the Global Marketplace
This module explores the global forces that affect sports businesses, particularly in relation to international corporate relationships.
Careers and employability
This course is aimed at a broad spectrum of students and practitioners. It is suitable for those who want to pursue senior management positions within the sports industry or to prepare for doctoral study.
Professional experience
The Professional Enquiry module requires students to engage in the professional world. Personal and professional growth take place through implementation of change in professional practice and concomitant reflective practice. Students also perform some goal settings exercises and assess weaknesses and strengths with regard to employability skills to allow for adequate self-development and vision beyond the MSc. Some students may identify a need for them to develop their knowledge of innovation, entrepreneurship and small business management, which forms the basis of one of our optional modules.
Consultancy project
If you elect to undertake a consultancy project you'll work with a commercial or not-for-profit sport organisation both independently and with the support of tutors, to fulfil the objective set by the client. This is invaluable experience of designing and agreeing a project with commercial aims and objectives.
Employment prospects
Management positions exist within marketing, sales, planning, sports events, sport administration and facility management. Organisations that offer these positions include professional sport clubs, sport governing bodies, sport public agencies, sport community recreation departments, sporting goods companies, sport marketing agencies, sport event organisers, health and leisure clubs and athletic service organisations.
The course will enable you to enhance your skills, sector-specific knowledge, expertise and employability attributes, making the transition from study to a meaningful career a more seamless process.
Employment in the Netherlands for non-EU students after graduation
All non-Eu graduates from Wittenborg University are automatically given the opportunity to register as a 'search year graduate' and spend a year working in the Netherlands (during the so-called 'Search Year' or 'Orientation Year') after you complete their studies. During this year, you can search for employment, to qualify as a knowledge migrant, defined by immigration as: 'Highly skilled migrant after orientation year for highly educated persons, or subsequent to graduation in the Netherlands or abroad, or after having worked as a scientific researcher that is paid €2.228 per month' .
Skills for your CV
On successful completion of the course, you will have:
1. A detailed understanding of international sport, particularly in relation to: the scope, principles, strategies and activities of the sector; relevant management approaches and theories; its relationship to wider processes of global change; and ethical and cultural issues.
2. A knowledge of core debates, theoretical challenges, developments, tensions and contradictions within international sport business.
3. The ability to define, explain and appropriately use key terms, models and concepts in the context of sport business management.
4. The capacity to assess the wider implications of a rapidly changing socio-economic, cultural and political environment on various actors and stakeholders in international sport business.
5. The ability to examine your own norms, values and belief systems in the context of socio-economic, cultural and ideological discourses.
6. A set of vocationally relevant management, problem solving and communication skills, enabling you to succeed in a global working environment and to contribute critically and creatively to the further development of international sport business.
Entry requirements
Entry requirements
The entry requirements listed here are our typical offer for this course if you wish to begin studying with us in 2016. They should be used as a general guide.
We operate a flexible admissions policy – this means that you could receive a lower conditional offer than the typical offer, informed by our assessment of your complementary non-academic achievements and experiences. For courses that require interview or portfolio review, this may also be considered in the level of any conditional offer that follows if your application is successful.
Degree and experience
First degree in related or partially related subject, normally minimum 2:2 classification; or
First degree in non-related subject and a minimum of two years work experience in industry of intended study; or
HND, foundation degree or equivalent in a related subject and a minimum of five years relevant work experience; or
Professional qualification in an appropriate discipline and a minimum of five years relevant work experience; or
Substantial work, professional or managerial experience in a relevant industry.
For non-native speakers of English
IELTS 6.5 overall, with 6.0 in writing and a minimum of 5.5 in the other elements; or equivalent qualification.
An extended masters route (MSc Combi Package) is available for the Eastbourne campus-based programme for applicants who do not meet the language requirements above.
Partners
The following partners are sports clubs, guest lecturers, sports associations, sports facility providers, and also sport business organizations. Students will have first-hand sport experience provided by these partners through project weeks, internship, graduation assignment, etc. For all sport lovers, FSG Campus is the place to stay, where sports facilities are provided in a sport-friendly living environment.
Popular sports in the region of Apeldoorn are: football, volleyball, swimming, basketball, tennis, golf, equestrian sports, track & field, cycling, field hockey, futsal, badminton, table tennis, judo, and wakeboarding. Wittenborg will assist students in finding suitable local sports clubs to join. Annual membership fees vary per sport and club.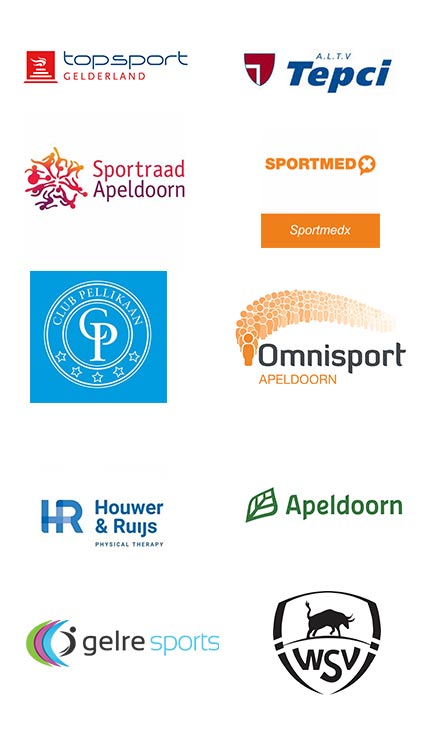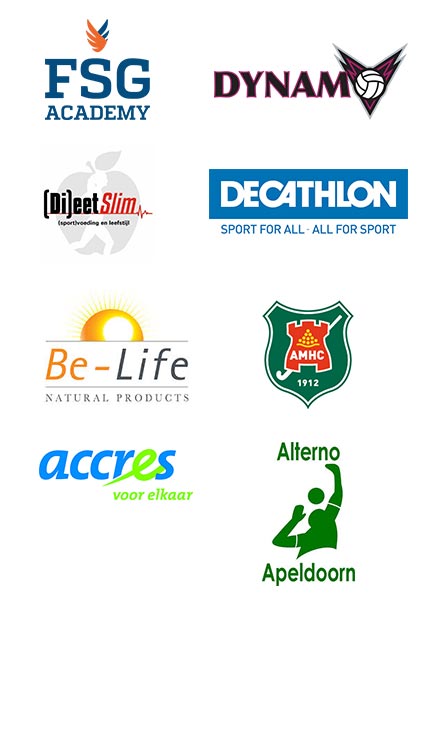 Apply for Information Now!