Sales in the heart of a Dutch entrepreneurial hub
This January, Wittenborg student and entrepreneur Mehdi Jalili founded ARIO, a company based in Deventer, the Netherlands, that specialises in an array of services, such as solar panel installation, construction, demolition, tiling, painting, welding, electrical, landscaping and more. The young, budding enterprise aims to use its team's talent, experience and education to offer its clients world-class industrial assistance. With a company motto of, "There is always a solution", the talented crew, which also includes Wittenborg students Maryam Khaghani Milani and Farshad Khazaeli, is sure to find success across the Netherlands. "Our mission in ARIO is to construct and renovate buildings with respect to authenticity and the environment," describes Jalili.
Taking note of the talent and opportunities at Wittenborg and in the Apeldoorn area, ARIO recently decided to become the European Sales Competition's latest Bronze Sponsor! That means the company will hold an exhibition during the competition and get a chance to connect with local entrepreneurs and sales talent in the heart of one of the most entrepreneurial cities in the country. Wittenborg is proud and honoured that one of its own students' companies will be present not only to create opportunities for students, but also to demonstrate what a practical application of learning looks like in the real world. The European Sales Competition 2023 is happy to have such an incredible company like ARIO on board!
The European Sales Competition 2023, to be hosted by Wittenborg in Apeldoorn, promises to be a unique event showcasing the best sales talent from universities across Europe. What sets this competition apart from others is the combination of challenges designed to test the competitors' sales skills and the opportunity to network with professionals, learn from experienced judges and mentors and showcase their products and expertise to a large audience. The competition has been running for several years and has gained popularity among university students from various fields of study. Participants and competing companies are attracted to the event as it offers a platform to demonstrate their sales abilities and to connect with other professionals in the industry.
What makes the European Sales Competition 2023 even more special is its location in Apeldoorn. Apeldoorn has emerged as a hub for entrepreneurship due to several factors that make it an attractive location for start-ups and businesses alike. One of the primary reasons is the city's business-friendly environment, which has led to the growth of a thriving local start-up community. The municipality provides many resources and initiatives to support new businesses, including funding programmes, business incubators and support services. Another reason why Apeldoorn has become a hub for entrepreneurship is its location. The city is strategically located in the heart of the Netherlands, with excellent transport links to other major cities in the country and beyond. This makes it an ideal location for businesses that want to reach customers and markets across Europe.
In addition to its location and business-friendly environment, Apeldoorn is also known for its highly educated workforce. The city is home to several renowned higher education institutions, including Wittenborg University of Applied Sciences, leading to the growth of a highly skilled workforce that is attractive to businesses looking to set up operations in the city. All of this creates an incredible environment for competitors to learn and discover what it means to be a top sales worker. Wittenborg looks forward to an incredible European Sales Competition 2023, and wishes competitors the best of luck in this once-in-a-lifetime event.
Image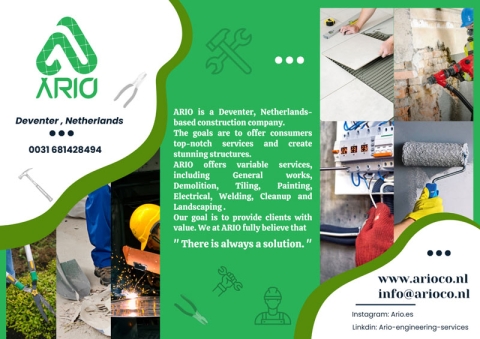 WUP 04/05/2023
by Olivia Nelson
©WUAS Press