Wittenborg Committed to Supporting UN SDGs
Wittenborg University of Applied Sciences hoisted the UN SDGs flag at its Spoorstraat Campus in Apeldoorn on 24 September to show its full commitment towards supporting this UN vision. Wittenborg believes that higher education institutions should contribute to local communities and businesses as well as to the national and global arena. The aim of a university of applied sciences is not only to educate youngsters to prepare them for the working world, but also to prepare them for life in general. By partaking in activities that affect the global community, Wittenborg will equip students with a well-rounded education and with a sense of global awareness that can help in their future lives.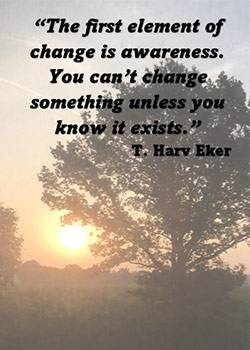 Awareness Key to Improvement
Wittenborg has pledged to be more involved in supporting the UN by encouraging its lecturers, through inventive and interesting activities, to infuse in their lessons one or more of the 17 Sustainable Development Goals. It is envisioned that this will help create more awareness in students of what the 17 SDGs are, and how these SDGs impact their lives now and in the future. In his book 'Secrets of the Millionaire Mind: Mastering the Inner Game of Wealth', T. Harv Eker wrote "The first element of change is awareness. You can't change something unless you know it exists." Being aware of what is happening around the world is pertinent as it is the key towards understanding global challenges and what needs to be changed for the betterment of our lives.
In his welcoming note to students for the new academic year 2021-2022, President of Wittenborg University of Applied Sciences Peter Birdsall said that Wittenborg expects its students to graduate having learned about and developed an understanding of the SDGs, and possibly having considered how and why they will contribute to making impact in specific areas in their lives. He added that in this new academic year, Wittenborg, as a business school, will define which SDGs it aims to use in the coming years, to make regional, national or even international societal impact.
Triple Bottom Line Ensures an Equitable and Sustainable World
The development of the SDGs stemmed from the realisation that businesses are more concerned with increasing profits than improving society. They have not played their parts in ensuring an equitable and sustainable world. Issues such as pollution, exploitation of labour, thinning of the ozone layer, dumping of waste and chemicals in rivers and seas crop up because businesses choose profits over people and the planet. Thus the term 'triple bottom line' (TBL) was coined to encourage businesses to not only think about profit but also people and the planet and make them commit to corporate social responsibility.
Awareness of Underprivileged and Fragile Planet
As a business school, Wittenborg finds it incumbent upon itself to convey this important TBL message to its students and future graduates. The teaching of the UN 17 SDGs will raise awareness of the underprivileged and our fragile planet. There are still many people who live below the poverty line, who are suffering from hunger, who do not have good health and well-being, quality education, clean water and sanitation or decent work.
It is time that businesses and institutions create partnerships to try to eliminate or reduce gender and other inequalities and start developing affordable clean energy, innovative infrastructure, sustainable cities and communities, responsible consumption and production, and be more concerned with climate change, life below water and life on land. With more awareness, it is aspired that future graduates will help in achieving the SDGs and making the world a better place to live in, now and in the future.
WUP 28/9/2021
by Hanna Abdelwahab
©WUAS Press