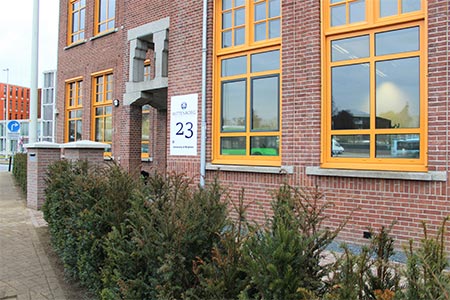 If you have recently visited Wittenborg's Spoorstraat location in Apeldoorn, you might have noticed the front of the building is currently getting a major renovation which is close to completion.
Despite the drab weather, workmen could be seen planting a hedge on the edge of the property on Friday, enclosing it from the road.
Bas van Santen, internal researcher and financial administrator at Wittenborg, is leading the project. He said the idea is to make the building appear more green and inviting. "The bricks we laid fit in well with the surroundings and the dark-grey basalt gives it a modern, playful touch. Keeping the area multifunctional was important. Now there will be enough parking for staff and visitors and place even to host a barbeque in the summer!
"The original pavement was old and there was a big hole in the middle of the terrain for drainage. The new drainage system (between Wittenborg and the Fotovakschool) allowed us to flatten the surface."
Wittenborg opened its Spoorstraat location in August 2015. According to Van Santen, updating the front is the finishing touch on the building. "We will of course continue to make small improvements, for instance, by creating more storage for students, like lockers, and making it a comfortable place to take classes or hang out during breaks."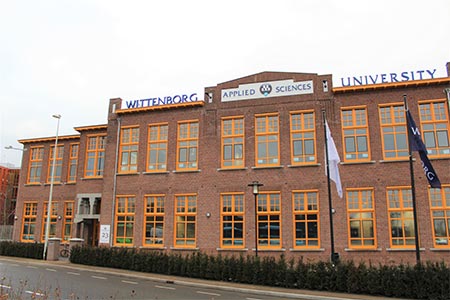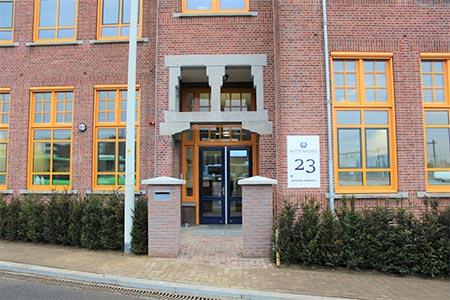 WUP 07/02/2017
by Anesca Smith
©WUAS Press