Wittenborg University's New Buddy Programme Aims to Make International Students Feel at Home in the Netherlands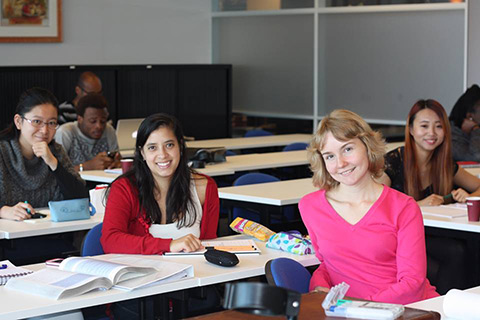 Moving to another country to pursue your studies can be an overwhelming experience. To ease international students' transition from their home country to their host country, WUAS has officially launched its own Buddy Programme which will reach out to new students before their arrival in the Netherlands and help them integrate into Dutch culture once they arrived.
The idea was sparked by final-year Colombian student, Lina Arenas, who is doing an IBA in Hospitality Management. "At my previous university in Colombia I had the opportunity to be part of the local buddy programme which was aimed at making new students feel more welcome." She felt a similar programme was needed at Wittenborg which has its main campus in Apeldoorn and will start offering an IBA in Entrepreneurship & Small Business at its new location in Amsterdam in September. "Dutch culture is quite different to that in many other countries. It is much more independent and that could make new students feel a bit lonely."

How does it work?
The aim of the programme is to lessen the initial confusion and uncertainty of new students upon arrival in a new culture, new city and new academic institution.
After students have been enrolled in the university, they receive a buddy request form which should be filled out if they are interested in having a buddy, meaning an established student - Dutch or international - who will assist with questions about their new home or direct them to resources. The buddies will be in contact with the new student before and as soon as they arrive in the country so they feel they already have a friend.
There will be a campaign among new students in every block, inviting them to join the Buddy programme. Once the buddies have been selected, there will be a preparation day where the objectives of the programme are explained as well as the responsibilities of the buddies. Each one will be assigned a number of new students and among their tasks will be to contact the new student and make sure he or she has enough information regarding the essentials of the Netherlands such as weather conditions, transport systems and cultural activities. As part of their training, the new buddies will also receive guidelines to help them with their tasks.

Benefits of being a "Buddy"
According to Lina being a buddy will help a lot with personal skills such as communication and intercultural skills. "It's about sharing your culture and learning about a new one - maybe even learning or practicing a new language. I would especially encourage Hospitality students to take part in the programme as it will make you more service-orientated. For instance, how to approach people and make a connection with them. At the same time, it is of course open to anyone who wants to join." The programme, she believes, will also boost participants' confidence and build self-esteem as well as provide valuable work-experience. "Finally, it is of course also about making a difference in someone else's life!"

Secrets of a Successful Buddy Programme
"The secret is to have good volunteers," says Lina. "In other words, people who are sincerely interested to help others. A lot will also depend on the quality of the training and support they receive from the school. If there is no support or training they might lack motivation. So we are working on giving our buddies as much support as possible and they in turn can help other students feel welcome. The idea is also to instill a sense of community, so all buddies know each other. For example, you might wonder where to take your buddy this weekend and consult with your colleagues or even organize a group outing. "
A small number of students have already signed up to the programme. What motivated them?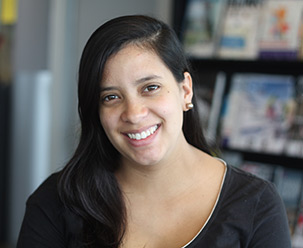 As an international student herself, Lina says the hardest thing for her was the loneliness in the beginning. "Even though you are surrounded by people, there is no one you feel close enough to that you can tell about your day or share your experiences with. That is why I felt very strongly about setting up such a programme."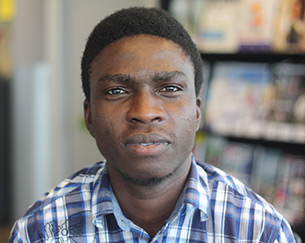 Happy Urhuas from Nigeria says it's almost always difficult to adapt to a new environment. "Even activities like shopping can be a struggle if you don't know the language. That is why I joined the programme."
For more information about Wittenborg's Buddy programme send an email to frontdesk@wittenborg.eu or visit the Front Desk.
*Details about the Netherlands' nationwide Buddy programme is contained in the government's Make it in the Netherlands action plan document.
WUP 18/8/2015
©WUAS Press
by Anesca Smith