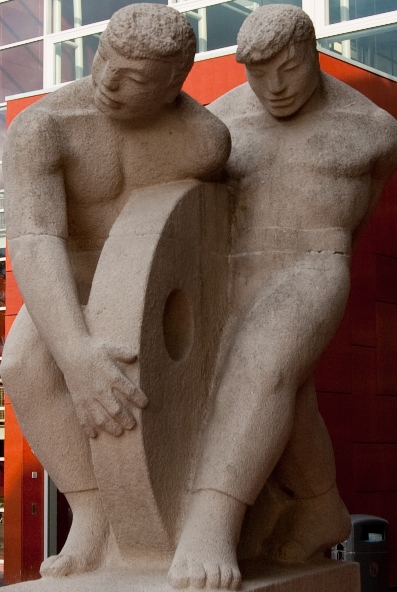 WUAS's board has decided to suspend development of its Associate Degree programmes in International Business, and concentrate on the further development of the full Bachelor and Master programmes, also in partnership with the University of Brighton and NTI.
An Associate Degree is a programme that is roughly equivalent to a UK HND award, or a Foundation Degree. It has recently been introduced in the Netherlands, often offered jointly by ROC colleges and Universities of Applied Science.
Wittenborg's decision comes at a time when the (Dutch) State Secretary of State for Education, Halbe Zijlstra, has especially encouraged (privately funded) Universities of Applied Science to apply for Associate Degree programmes in a fifth round of registration as part of the AD pilot that is nearing its end before the Associate Degree is incorporated in the Higher Education Act.
According to Wittenborg's Director, Peter Birdsall, Wittenborg had been developing an IBA Associate Degree in five specialisations, including general economics and information and communication technology. This was in line with contractual agreements made between Wittenborg and the local government, in 2010, which has always stimulated the development of Associate Degree programmes.
However, according to Birdsall, after discussions with employers in the region, Councilors at the City Council of Apeldoorn and Wittenborg partners ROC Aventus College, it became clear that Aventus was also preparing to launch business ADs in 2012, together with Saxion Hogeschool (from Deventer) and that due to complicated rules of accreditation for funded schools, the proposed Wittenborg AD programmes could be problematic for them, and would at least confuse the local market. Birdsall went on to explain that relations with local companies and organisations and other education institutions in Apeldoorn, such as Aventus were extremely important to Wittenborg, and that the decision has been in full agreement with the local council.
The actual value to employers of an Associate Degree has not yet been fully explored, and the idea of two or more Associate Degrees all in the business administration domain being offered by two institutions within the same location would not be beneficial, Birdsall added, and went on to comment, 'Maybe in the future, if the Associate Degree system proves a success, we can work together with Aventus to develop programmes such as these in other sectors.'
Wittenborg is looking forward to completing the validation process next week for the Master International Event Management and the Master International Tourism Management, at the Eastbourne campus of the University of Brighton. These two MSc programmes will be offered at Wittenborg in Apeldoorn from September 2012.
WUP, 13/01/2012