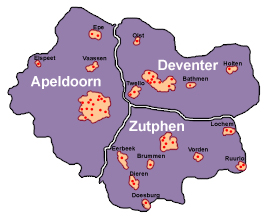 WUP 10/7/2013 Before the Summer break, Wittenborg signs party to agreement aiming to reduce unemployment in Stedendriehoek In June 2013, WUAS signed party to the Akkoord van Beekbergen, an agreement seeking to create a sustainable labour market in the Stedendriehoek - the region comprising Apeldoorn, Deventer, Zuthpen. One of its main goals is for the region to have the lowest unemployment level in the Netherlands by 2015.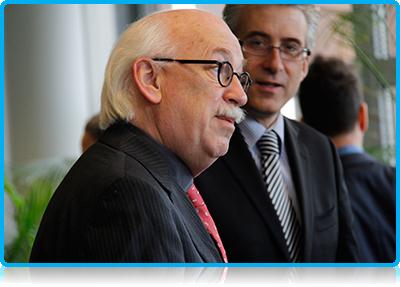 Wittenborg University's director, Peter Birdsall, signed the agreement along with 26 other representatives in education, business and local government. Hereby committing Wittenborg to work with these stakeholders in achieving the goals set out in the Strategische Agenda Stedendriehoek around education and labour.
The aim is to create a healthy and sustainable labour market where employers are able to fill vacancies swiftly and qualitatively.
Councilor Johan Kruithof pointed out: "For years there have been more jobs available than candidates to fill them in the Stendendriehoek. High-skilled workers from outside shuttle to and from the region while the low-skilled sits at home, jobless. With the Akkoord van Beekbergen we aim to balance out the demand and supply side."
The four goals set out in the agreement are:
• Striving to be the region with the lowest unemployment in the Netherlands by developing and utilizing labour potential in the Stendendriehoek to the maximum.
• To ensure each and every vacancy is filled swiftly. Demand in the labour market should guide the supply by educators so that training is provided in accordance to need in the job market.
• All jobseekers should have a minimum starter qualification.
• To actively assist those who find themselves on the margins of the labour market.
Currently 14 projects have been shortlisted and classified according to two themes: Stedendriehoek Leert (training) and Stendendriehoek Werkt (works).
These projects will be implemented under the auspices of the Strategische Board Stedendriehoek.
Under the theme "Stedendriehoek Leert" industry and educational institutes will cooperate so that students in the last phase of their studies will be able to apply their knowledge in practice at businesses in the Stedendriehoek.
WUP 10/7/2013
by Anesca Smith
©WUAS Press