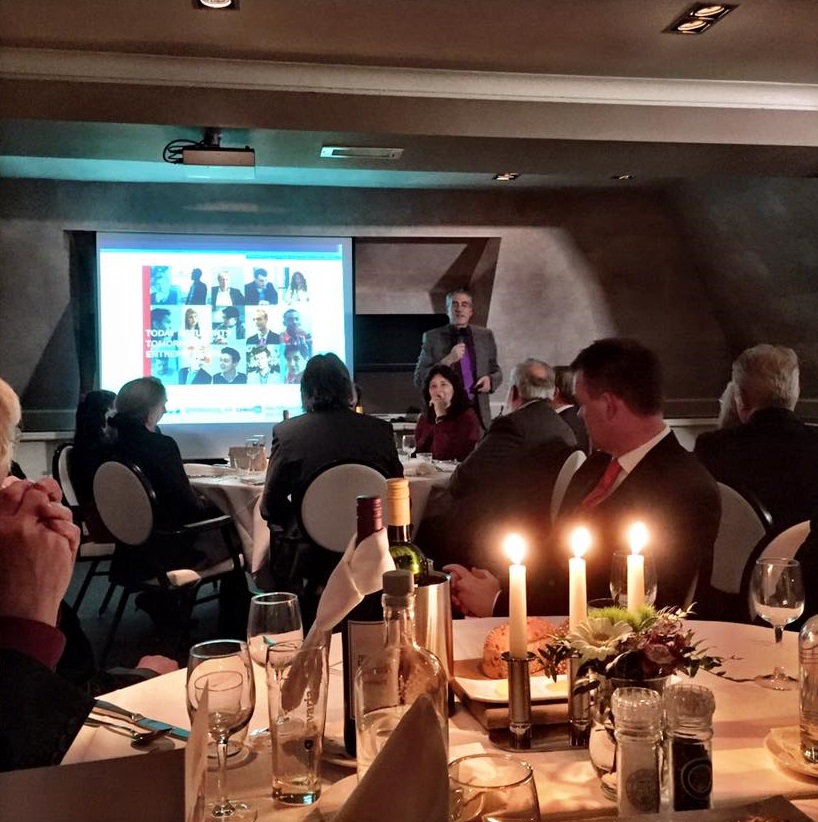 WUAS can proudly look back at 2015 as its most successful year to date, the University's Chair of the Executive Board, Peter Birdsall, said at its annual New Year's staff dinner. However, he promised that "2016 will be even better"!
"Quality will be the driving force of 2016 - quality of teaching and classroom experience, quality of students and quality of their output , quality of the student experience," Birdsall said to about 82 guests who attended the dinner comprising of members of the university's Advisory Board, academic staff, support staff and invigilators of both Wittenborg Apeldoorn and Wittenborg Amsterdam. Among them was Wittenborg's Dean of Amsterdam, Timo Timmerman and the University's Academic Dean, Dr Jacques Kaat. The dinner was held at the Hotel Apeldoorn - the Cantharel.
Achievements in 2015
Birdsall said Wittenborg is still very much on track with the business plan which was conceived in 2010 in preparation of its move from Deventer to Apeldoorn. "In January 2015 the big announcement was Wittenborg's second location, Spoorstraat 23, and during the months that proceeded we had a smooth ride from having an old sad run-down school building to the magnificent representative advertisement of a building we have now. The building was opened in August, by a party of local, provincial and national dignitaries which actually included two mayors - the current Mayor of Apeldoorn John Berends and the former Mayor Fred de Graaf, who is an Honorary Lector at Wittenborg." Since then, the university has hosted various business clubs, lobby groups, political parties and even EP-Nuffic and the Dutch Ministry of Higher Education at the new building.
Other highlights of 2015 included incorporating the advice from German accreditation body, FIBAA, that suggested Wittenborg look at its education management structures and the appointment of Dr Jacques Kaat as Academic Dean who brought with him a wealth of experience in private higher education. Soon after followed the appointment of yet another expert in Dutch higher education, Timo Timmerman, as Dean of Amsterdam. "We finally took the big step of heading off to the Dutch Big Apple, opening a magnificent Amsterdam location, headed by Timo and focusing on Entrepreneurship & Small Business," Birdsall said.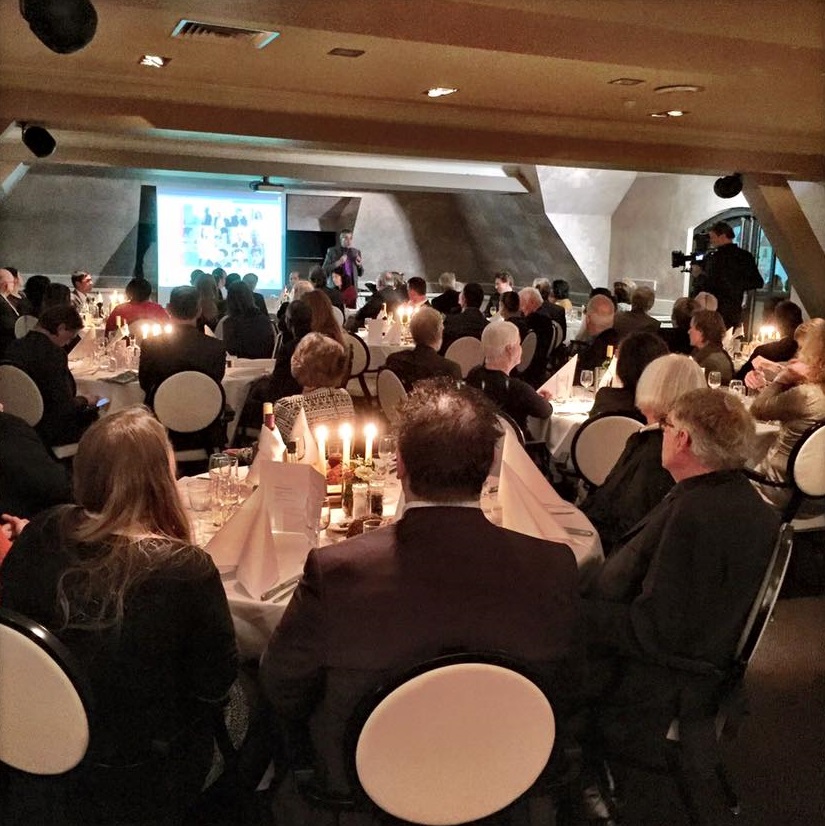 More than 70 different nationalities
In 2015 Wittenborg raised its nationality count over 70 and intake was more than 40% up from 2014 with student numbers expected to grow even more in 2016. "Our total full time, part-time and off-site student numbers reached over 500, with more than 400 passing the doors in Apeldoorn. Our website attracts more than 35 000 unique visitors a month compared to about 1800 when we arrived in Apeldoorn in 2010. The WUAS Press team have done a remarkable job writing and publishing more than 140 articles in 2015."
Birdsall also thanked the university's Admissions Team under Student Registrar, Santosh Aryal, for dealing with unprecedented student application numbers. "Certainly 2015 was the greatest team to date, but 2016 will be even better! We will become a team that excels at fair and considered student support, we will become a team that aims to make each classroom experience an inspiring one, and every contact with support staff a pleasurable one."
Meaningful research
Another highlight was the conclusion of Wittenborg's participation in the cross-border EU-funded GREAT-project as one of its major research projects. "Meaningful research is an important part - however contained it might be by our size - of our future development, and in May we started an interesting dialogue with our current Minister of Education, regarding procedures to become a research university, as well as an exchange of ideas on the English usage of the word "University".
Looking forward to 2016
In 2016 Wittenborg plans to launch IBA and MBA variants that will enable it to start education in 3 new areas - Arts & Technology, Health & Social Care and Education - as a first step to developing them into the planned schools. It will also start offering a Master of Sport Business & Management from September.
Student experience "central" in 2016
Birdsall said the 'student experience' will be a central theme in 2016. ''The student experience in and out of the classroom, will be what defines our success, and you, our team are the ingredients to help create that student experience. Students need to leave Wittenborg, proud and confident, well equipped for their future lives, and with memories of a great study experience, both academically and socially and it must be our aim to provide that."
WUP 9/1/2016
by Anesca Smith