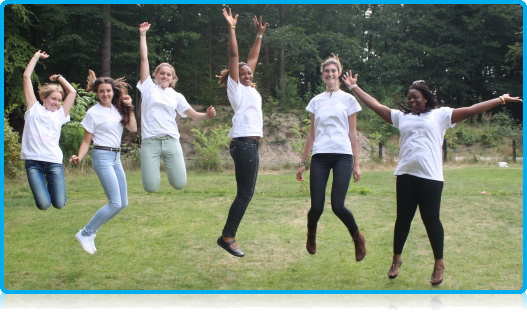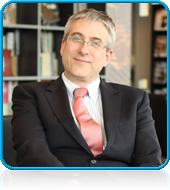 WUP 5/9/2013 - Earlier this week, University Board Chair, Peter Birdsall, launched the start of the new academic year in his introduction to Undergraduate Bachelor and Postgraduate Master students and outlined the University development and strategy for the coming year.
Welcome to the Bachelor and Master Programmes at WUAS!
We would like to extend a warm welcome to all new students and all returning current students to our institute, and am sure that the new academic year will be even more fruitful and successful than the last academic year.
We would also like to welcome back our staff and faculty, with a special welcome to the many new faculty joining our team this year, both as part of the core WUAS teaching team and as part of the visiting University of Brighton lecturing team. Instigated by a requirement of government this summer, WUAS carried out an inventory of its teaching staff qualifications and I am pleased to announce that the institute has 95% of all its teaching staff with a Master qualification or higher, of which many have a research background (PhD). This is significantly higher than other Universities of Applied Science in the Netherlands.
With 6 starts a year, some of you (students) will be reading this welcome and introduction at the start entries of September, October and December, however some of you will only have started in February, April or even May. This dynamic approach to education will make your experience a 'real life experience', with students entering and leaving a phase at different times – just as in the real world of work.
The start of the academic year on the 2nd September has seen as large gout of students start their Bachelor degree programmes, bringing many new nationalities into our midst, from countries that include Egypt, Georgia, Macedonia and Japan, to add to the already more than 50 nationalities and ultras represented at our institute.
Our Mission Statement 2013 - 2014!
"Our mission is to develop young business oriented minds and to encourage these young people to engage in innovative and creative business in companies and organizations around the world, either working for others or in the instigation of business and entrepreneurship. We strive to bring expertise, knowledge and diversity to the local region of Apeldoorn, thereby enhancing the economy, culture and social environment around us. We aim to take advantage of our Dutch education roots in combination with our international and global mix to provide excellent higher education to students from all backgrounds, nationality and ethnicity."
The Broad Management Bachelor leading to specialisations -
September will see a new Education Act in the Netherlands entitled 'Kwaliteit in Verscheidenheid Hoger Onderwijs' which is literally translated as Quality in Diverse Higher Education. The Act will embed the academic 3 year Bachelor programmes to offered by Dutch Universities of Applied Sciences into law and incorporate the concept of the Associate Degree, which until now has only been run as a pilot at the participating institutions. At Wittenborg you can study your Bachelor in 3 or 4 years.
The new Act will also enable institutions to cluster degree programmes into what is being termed "the broad Bachelor degree" – just like the International Business Administration programmes (IBA).
When WUAS started developing its international degree programmes in 2004 it chose to create what is now being called a Broad Bachelor – the Bachelor International Business Administration with various different pathways, such as Hospitality Management, Marketing & Communication and Financial Services Management. The concept was first accredited by the Dutch and Belgian NVAO in 2006 and was reaccredited with 8 programme pathways in 2012, also by the German, Swiss and Austrian FIBAA. The IBA programmes have been further developed with 4 new pathways and in 2014 will consist of 12 degree programmes. Wittenborg successfully developed the concept of the Broad Bachelor nearly 10 years ago, and it is extremely positive to see our type of education becoming the accepted norm through this new Act.
WUAS's IBA Bachelor makes study choice easy for students as by choosing the broad business domain they don't have to choose the definite graduation pathway until the second year, avoiding making a "wrong choice" at the start of their studies. For instance, a student who initially thinks that they would like to follow a Financial Services Management degree pathway can still easily change their choice to Hospitality Management within the IBA, without losing time or having to switch programmes or even institutions.
The EuroBA – Hospitality Programmes with a difference-
This year sees the first cohort in the BA Hons International Hospitality Management, a double degree programme offered with the UK University of Brighton. The so-called EuroBA allows IBA Hospitality Management students to spend year 2 at a partner institute in Germany (ANGELL Business School) and year 3 at the University of Brighton (UK) and Ecole de Savignac (France). Students can also opt to spend 2 years at Wittenborg completing only their Final Year at the University of Brighton. Successful candidates are awarded a degree from WUAS and from the University of Brighton.
The Master Programmes – Joint MSc Programmes
This year, all three Master of Science programmes, in International Hospitality, International Tourism Management and International Event Management are being offered to new students and last year's pre-Master group. These exciting 1 year full time MSc degree programmes are offered jointly by WUAS and the University of Brighton. The Master Programmes are also offered part time in 2 years, and this year a number of students have taken the opportunity to do this and combine their studies with their daily jobs!
Scholarships
Last year , we were able to announce that all Wittenborg Bachelor graduates, past and present are automatically offered a 3000 euro scholarship towards the fee of the MSc programme, and I am pleased to say that this award will continue! We also continue this year to offer the OTS Scholarship in China, which this year consists of six 5000 Euro Scholarships for the MSc programme and two 4500 euro scholarships for the Final Year IBA Top-Up programmes.
Our standard Bronze, Silver and Gold awards will continue to be given and I am pleased to be able to congratulate 2 successful candidates this September intake, one Bachelor student and one Master students for securing a Wittenborg Scholarship award.
The Newsletter, News & Publications
An ambition for the coming academic year is to further strengthen Wittenborg's news team and the WUAS Press team is always on the lookout for budding writers who would like to contribute interesting articles or papers to the University news pages on the website and on Wittenborg Online. Interested? Contact the editors at newsletter@wittenborg.eu
In 2013 WUAS Press published its first book, Sustainable Value Creation, for Managers and Controllers, written by our Professor of Applied Sciences Dr Teun Wolters. In the coming months, I am happy to announce that we will publish our second book, this time with strong links to Hospitality and Tourism, - A Whiskey Odyssey - a guide to the distilleries of the highlands of Scotland, written by artist and writer Ben Birdsall. Students will be able to become involved in the marketing and sales of this book.
The Student Representatives
The 'Student Reps' is the body of students who have direct talks with us, as directors about everything concerning life at WUAS. They are involved in the evaluation of education, teaching staff, support services and staff and are an invaluable resource for the University. Normally 2 students per phase, prep year / pre-master and MSc programmes are invited to become a member of the Student Reps. Interested? Please send an email to studentreps@wittenborg.eu
Development in 2013-2014
2012 – 2014 saw Wittenborg celebrate its 25th Anniversary, and at the time launched its ambitions for the coming 10 years. WUAS aims to develop into 5 schools, currently it offers programmes in the School of Business & Finance and the School of Hospitality, Tourism and Service Management. Wittenborg has become part of a European Research project in the field of sustainable energy and in the coming year it will launch its first management programmes in the School of Arts & Technology followed by the School of Healthcare and the School of Education.
2014 will see the launch of the Master IBA, an MBA programme for non-business graduates looking to switch their careers towards management. The programme follows the principles of the Bachelor IBA programme and will initially allow students to specialise in fields of entrepreneurship, hospitality and global business.
2014 will also see the improvement of student housing in Apeldoorn with a number of serious projects taking shape. Wittenborg has committed itself to creating affordable and comfortable student housing within the city centre this year.
Finally, in this academic year we are looking forward to being able to organise academic programme visits for students to our partner institutes in Shanghai - China, in Germany and in Spain.
All in all, we are looking forward to a busy year, and that leaves us only to wish you all an enjoyable and productive study, teaching or working time with us, here in Apeldoorn, during the 2013-2014 academic year!
Good Luck with your studies and enjoy the coming year in Wittenborg!
Peter Birdsall & Maggie Feng
Board Members,
WUAS Executive