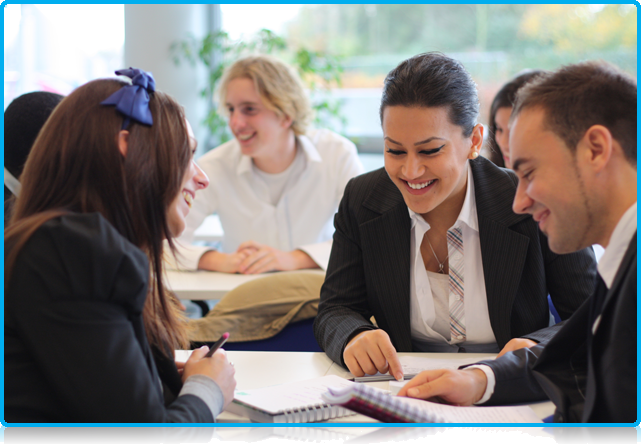 On 23 August 2012, the Netherlands Accreditation Organisation (NVAO) has issued a positive accreditation decision regarding the IBA programme and its 8 pathways (specialisations) in, Economics & management, Hospitality Management, Marketing & Communication, Financial Services Management, Information Management, Real Estate Management, Logistics & International Trade and Entrepreneurship & SME Management.
The IBA programmes were first accredited by NVAO in 2006, and at that time only the specialization's Economics & Management and Banking & Insurance were offered. The new NVAO accreditation is valid from 18 October 2012 until 17 October 2018.
Management of the assessment process and formation of the programme assessment panel was done by FIBAA, the Swiss-German accreditation organisation, based in Bonn, Germany. FIBAA, the Foundation for International Business Administration Accreditation was founded in 1994 and hence became one of the first agencies to be accredited by the German Accreditation Council. Since 2002, it has been entitled to award the Seal of the Accreditation Council for degree programmes in Germany.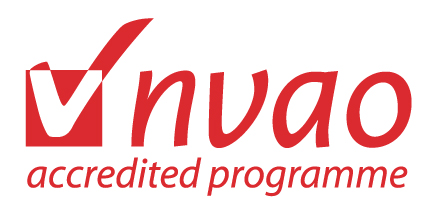 The (re) accreditation of Wittenborg and its Bachelor of International Business Administration programmes is a process that has taken almost 2 years, involved more than 30 members of staff, and up to 60 students directly, and looked not only at the content of the programme, but also at its staff and resources, staff development, programme development in an international, but also Dutch context, student support and services, its marketing, its exam systems, its overall institutional quality system, its student recruitment, and its student achievement (graduation versus dropout rates). A series of graduation dissertations (14 in all) were actually re-marked by the panel to compare results, but also evaluate marking systems.
Wittenborg's graduation dissertations were found to be in order, with marks from the panel being comparative to those of the original markers. The dropout rate at Wittenborg was found to be under 30%, far below the national average.
Areas that stand out in the current assessment are Curriculum and Qualifications of Incoming Students (Good), Accommodation and Facilities (Good), Tutoring and Student Information Provision (Excellent) and Internal Quality Assurance (Good). All other facets were deemed as satisfactory according to Dutch and European standards.
An overview of the findings per facet are shown below: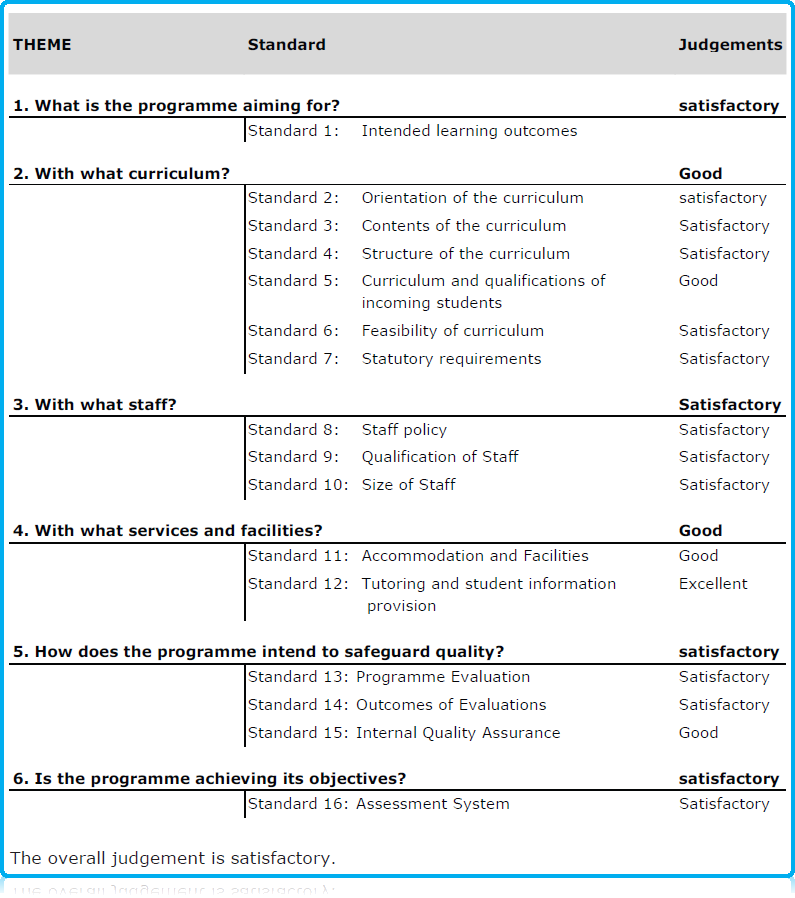 WUP 23/08/12
©WUAS Press
Links
http://www.nvao.net (Dutch)
http://nvao.com/ (English)
http://www.fibaa.org/en/welcome-page.html (English)