ANGELL Business School, will host the 2013 EuroCHRIE Conference from 16 - 19 October at its campus in the southern city of Freiburg.
This year's theme is "Cooperative Education & Research for Hospitality & Tourism Educators".
WUAS and ANGELL have been working together for some years through their partnerships with the University of Brighton in the UK.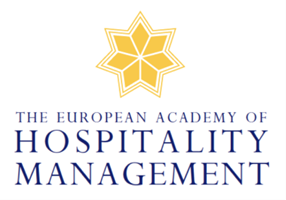 For instance, students following the Euro BA - a 3-year honors degree in International Hospitality Management - from September 2013, will spend their second year at ANGELL after kicking off their first year at Wittenborg. The 2nd year ends with a work placement after which students will commence their final year at Brighton. The EuroBA partners will meet at Freiburg for their bi-annual steer group meeting directly preceding the EuroCHRIE conference.
Furthermore, Wittenborg and ANGELL have also started their first collaborative project this year whereby students from Freiburg can earn a double degree by completing their final year at Wittenborg in the Netherlands.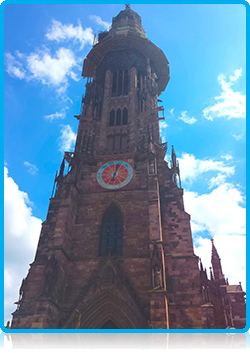 The ANGELL campus is situated in Freiburg - a must-see German city, whether you are planning a longer stay or a short visit to Germany's picturesque Black Forest.
The city has all the cobbled-street charm of popular European cities like Paris, Maastricht and Prague, but manages to feel less crowded.
It has a laid-back student-atmosphere and being located at the border-triangle of Germany-France-Switzerland makes it an ideal base for exploring these countries.
If you love being in nature, Freiburg also serves as a good access point to various hiking and biking trails as well as to many of the pretty little villages that dot the Black Forest landscape - including the lake-town Titisee, Hinterzarten and Triberg- waterfalls.
The Freiburg Minster is an important feature of Freiburg's skyline. It is one of the oldest and most beautiful cathedrals in all of Europe, very much worth a visit!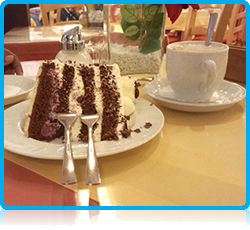 If German culinary delights is what you are after, there are many regional specialities. Besides, blutwurst, curry wurst, schnitzels and Black Forest Ham, Germany it seems never runs out of new ideas on what to do with the humble potato.
And, of course, the cherry on the cake (literally) is Black Forest Gâteau - that marvelous chocolate-cherry-layered-dream-cream-cake.
The 31st EuroCHRIE conference will stretch over three-and-a-half days. It aims to provide educators, professionals and students in the hospitality sector the chance to get together and form mutual relationships between hospitality and tourism education and the respective industries.
Managing director at ANGELL, Robert F. Wetterauer, says the conference certainly affords numerous networking opportunities.
During the conference, delegates can exchange information and ideas around research, products and services related to education, cooperative education and work-integrated learning. Conference-attendees will also learn from experts about the latest developments, trends and techniques in the hospitality and tourism sector.
The ANGELL education group is an important player in the private education industry in Southern Germany and offers vocational and academic qualifications in Tourism, Hospitality and Events Management.
WUP 26/8/2013
by Anesca Smith

©WUAS Press
Links:
http://www.eurochrie.org/
http://www.absf.de/cms/eng/Home/ANGELL-Business-School