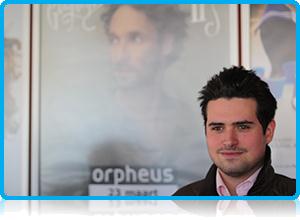 Last week, first and second year undergraduate students worked on a project instigated by Apeldoorn's theatre Orpheus that focused on developing new business directions for the theatre. 'Orpheus' is the main theatre in Apeldoorn. It has facilities for theatre and congresses. For years the organization has focused mainly on theatrical and cultural events.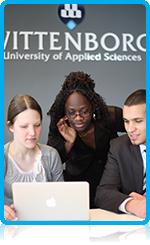 With the current financial crisis, theatre sales are decreasing and the Dutch government is withdrawing subsidies from the cultural sector as part of its austerity measures. Orpheus needs to fill the financial gap by selling more congresses and events. At the moment their sales activities are mainly focused on industry associations, professional associations, event agencies and governments.
According to their sales manager Niels Beernink, the theatre has come to the point where it is important to decide which direction to take, to ensure the future. "Orpheus wants to take a more commercial pathway. The reduction in subsidies means that we must work harder to generate new sources of income."
Wittenborg students were asked to come with creative suggestions on how Orpheus can develop new business, develop a new corporate identity, and create a higher national awareness of the facilities that can be used to organize to-notch events.
WUP 11/03/2013