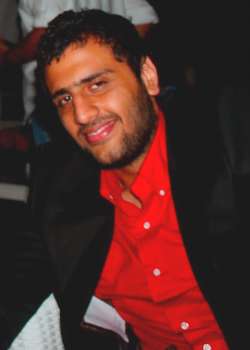 Wittenborg Student Lands Impressive Internship at top Pharmaceutical Company
Finding a top company to intern at can be challenging and competitive! However, Wittenborg student Arya Khosravivad has challenged the competition and landed an impressive internship at Merck, a leading pharmaceutical company with one of its branches in Amsterdam.
Wittenborg student Arya Khosravivad is completing his internship as a Customer Service and Order Entry Assistant at Merck, working mainly with SAP and ORACLE systems for order entry and data management. With its main headquarters in Darmstadt, Germany, Merck is known as one of the world's oldest pharmaceutical and chemical companies, and a leader in the science and technology industry, in healthcare, life science and performance materials.
How did he come across this internship opportunity?
The position was posted on WittenborgConnect, a network created by the institution, which allows students to utilise the organisation's environment in an effort to expand their professional networks, as well as finding internships and full-time employment. Arya, after viewing the post, applied for the position and succeeded!
Motivation?
According to Ayra, the chance of being in a very international environment and working for a big company with a worldwide reputation and massive scale of operation, as well as his personal interest in customer service, order processing and the pharmaceutical industry, all motivated him to join Merck. Khosravivad further commented that, "mastering the online systems SAP & ORACLE, as well as exploring the pharmaceutical and chemical industry, while working in a very international and diverse environment, will be useful for any future plans" .
Motivation to study in the Netherlands, and at Wittenborg
Originally from Iran, Ayra explored several countries for studying prior to moving to the Netherlands to complete his bachelor's in Economics and Management. According to Khosrvivad, the Netherlands was highly recommended by friends, and is known worldwide for its education quality and internationalisation. In addition, Khosravivad chose to study at Wittenborg because it offered what he was looking for.
Future plans?
Arya plans to graduate in 6-8 months, after which, depending on the range of funds and skills acquired, he will go for what is available, either in employment or starting his own business.
WUP 29/06/2018
by Rousanna Baird
©WUAS Press