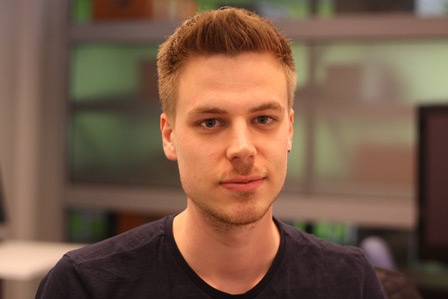 WUAS students do internships all over the world. A splendid example is Dutch student, Elbert van der Waal, who will do his internship at the Hilton Hotel in Cairns, Australia, this summer. Elbert is also a member of Wittenborg's Student Representative Group and a "born international" as he explained in an interview before going Down Under.
So, Australia! How did that come about?
Going to Australia has been one of my dreams for quite a while. One of my friends suggested an agency which helps with internships and one of them was focused on New Zealand and Australia. I told them I wanted a job in the hospitality industry and for a little fee they started looking on my behalf. After a while I got an email from them saying the Hilton wants to have a Skype interview with me.
I was like: "Of course!" I have some friends there and it seemed like a good opportunity. I must say, I took a while before making a final decision because there are a lot of unexpected costs to consider when you are going far away.
In the end I just decided to go for it.
I'm afraid you might come back a huge cricket and rugby fan.
I doubt it, but you never know.
How long will the internship be?
It will be for 4,5 months.
What will it entail?
I'll be operations intern for 3 days a week – which covers all the departments in the hotel – then for 2 days a week I will be food and beverage attendant.
Did you always know you wanted to go abroad for your internship?
Yes, I lived abroad for so long that this time in the Netherlands feels like a transition period for me. After this, I want to go somewhere else.
How come you lived abroad before?
I lived in Thailand for 5 years. This was because of my Dad's job, he was director of a refugee organization. After that we left for Bangladesh, but the lifestyle there was too much to handle. You couldn't go outside as a foreigner – especially me, being tall and blonde. Crowds of people would follow you. Not so much in the city, but in the rural areas. It was difficult. So I decided to go back to Thailand when I was 17 and stayed in a dorm with 13 other people. Then my parents joined me after a year and they saw me graduate. Afterwards we moved back to Holland. I studied in Amsterdam because my dream was to become a pilot. However, I couldn't connect with the people at my school and also found the language a bit problematic.
How comfortable are you now with Dutch?
It is my native tongue but professionally, grammatically, it was difficult. So I quit that school and joined Wittenborg.
As someone who has been exposed to social entrepreneurship at a young age and with a real awareness of different cultures, what are your plans career wise?
I decided to use my background to my advantage. Having traveled a lot and all that implies – airports, hotels, different cultures.
What do you like about hotels?
I think it's all about the different people you meet every day. Things are constantly changing, it's a flexible environment compared to a small company with only one culture.
Why did you choose to study at Wittenborg?
In Thailand and Bangladesh I studied at a private, international school with few students where you received a lot of personal attention from the teachers. I guess that is why Wittenborg attracted me: it is so small and so personal. We constantly interact with each other. That is my comfort zone. I would not be at ease in a place with 6 000 students. You feel like a number.
Did your experience at Wittenborg live up to your expectations?
Yes, I felt so comfortable with all the international students and staff – especially the African culture, which was a little new for me. At Wittenborg you're constantly meeting new people, things are constantly changing.
I'm sure that will be to your advantage in the hotel industry.
Yeah, for sure.
What about academically?
I got through pretty smoothly. The school definitely lived up to my expectations.
What can be improved though?
I'm part of the Student Representative Body, so we're constantly trying to improve things for students.
What was that experience like?
In the beginning we were very small. Now we are trying to create more awareness among students about the role of the student reps so they know they can come to us with problems. That's what the organization is there for and we're really trying to grow it so it can become truly representative.

Is there anything you will miss about Holland?
My whole family is here. I will definitely miss that.
What is your long term ambitions?
I guess the future is open for me. I really want to experience what it's like to work in a hotel because I've never done it before. We'll see what comes out of this internship and what I like about the hotel industry. Maybe that will be my destiny. If not, I will probably work in a restaurant or set up my own business if I can get the finance.
Which country would you like to see next?
I feel like I need to discover the West, America and Canada.
What advice would you give international students who just arrived here? How do you make Dutch friends?
That's really tough but I would say be as open as you can be. Sometimes the Dutch culture doesn't attract international students because people here are so direct. Go to different cities and get to know people. Don't close yourself off to only this town or that group.
WUP 02/8/2015
©WUAS Press
by Anesca Smith