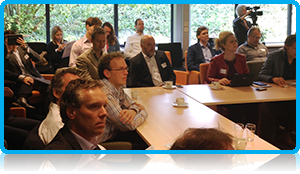 To promote sustainable energy and its involvement in the European GREAT-project, WUAS last week joined stakeholders at an information and networking event about "Smart Grids". Wittenborg was represented by Director Maggie Feng and Wittenborg lecturer and researcher Dr Saskia Harkema.
The event, held last Thursday, is part of the "Green Tech Week", organized by the Smart Grid Alliance and was aimed at SME's (MKB's) with international ambitions interested in the Smart Grids and the Smart Energy Markets. It is part of a series of events and initiatives Wittenborg and its partners will be involved in in the coming weeks to promote Smart Grids and the GREAT project. During the event, a series of innovation vouchers were launched to help stimulate internationalization and cross-national innovation, as part of the overall GREAT project.
GREAT is a cross-border EU-funded project which aims to encourage communities as well as small to medium size enterprises (SME's) to develop technological solutions for Smart Grid, Renewable Energy and Distributive Generation. It also promotes research and develop policy issues for regulatory authorities and provide structured co-operation opportunities between SMEs, research institutes and technology developers.
In this project, WUAS is developing economic tools to inform and encourage SME to get further engaged in the use of green energy. The first economic tool, dealing with solar energy, was presented at a successful Tech Watch event in Claremorris, Ireland, recently organized by the Irish partners in GREAT, Údarás na Gaeltachta and WestBIC. Different regions and organizations in Ireland, the UK, Belgium and the Netherlands are driving the project.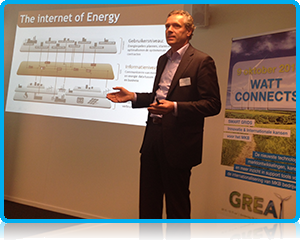 SmartGrid Alliance (SGA) is a network of Cleantech companies and organizations actively involved in Smart Grids and Smart Energy. SGA is aimed at stimulating, initiating and supporting of Smart Grids, energy projects and energy proposals. It is a subsidiary of GreenTech Alliance and supported by the Ontwikkelingsmaatschappij Oost Nederland (Oost NV) and Gelderland, the province where Wittenborg is located.
At Thursday's event guests will be introduced to new technologies, market developments and the supporting tools to explore the international and European Union market.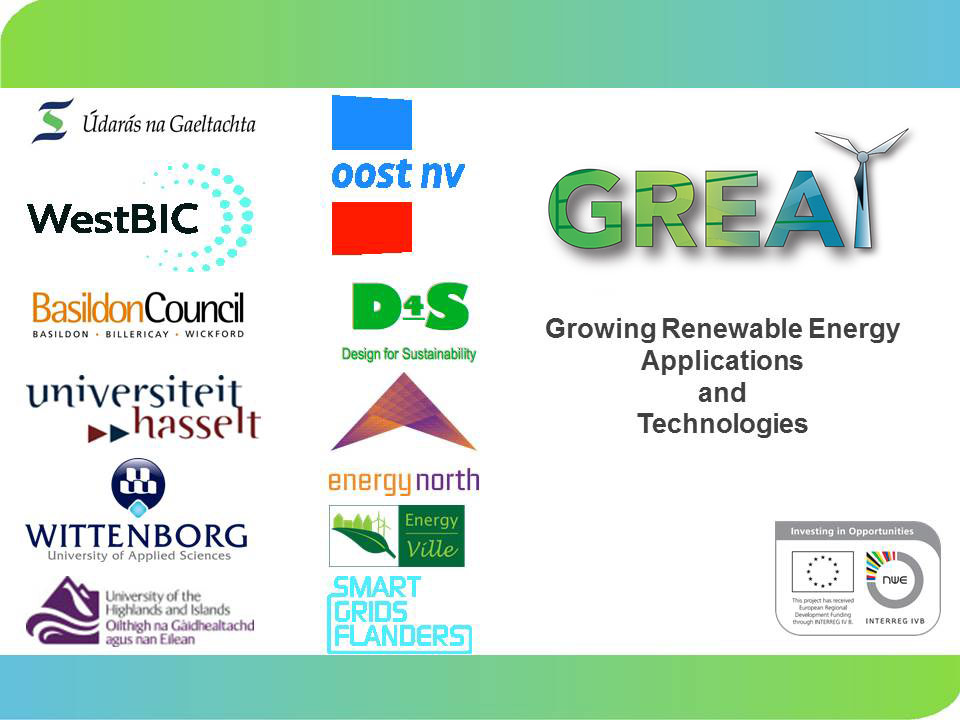 Wittenborg director, Maggie Feng who is leading the research centre team for the GREAT-project, said earlier: "Wittenborg believes that its research projects should have a direct impact on the regional economy that our University belongs to, for instance, the Municipality of Apeldoorn, the Province of Gelderland, and even the Netherlands as a whole. The GREAT project provides Wittenborg the opportunity to contribute to development of sustainable policy and implementation of renewable energy application in the region, specifically working with small to medium sized enterprises (SMEs), coupled with the stimulation of investment in human capitol, essential for the regional and national economy.
WUP 15/10/2014
©WUAS Press