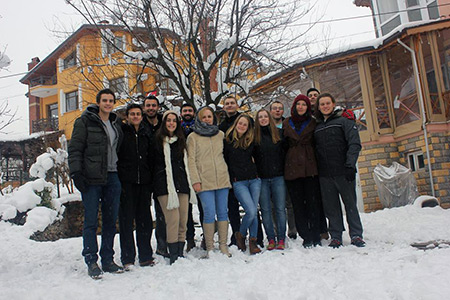 WUAS's senior lecturer, Dr Saskia Harkema, recently led the first Winter Academy of the ESTIEM Student Network in Turkey. It was attended by students from all over Europe, including Finland, Norway, Germany, Estonia and Turkey.
Founded back in 1990, ESTIEM is the organisation for European Students of Industrial Engineering and Management combining technological knowledge with management skills. About 80 universities currently hold membership with over 6 000 students and 1 000 alumni, making it a truly international and very active network, Harkema said.
The theme of the Winter Academy was "International Management and Leadership in a Changing World". It was led by Harkema who recently joined the Network of Academics which also forms part of ESTIEM.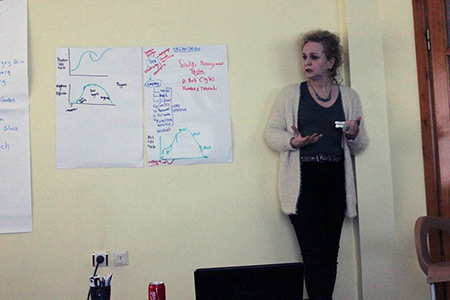 "I had the pleasure of leading a Summer Academy in Marmaris, Turkey, in July 2015. This year the first Winter Academy was organised in the beautiful village of Kartepe, also in Turkey. Students from Finland, Norway, Germany, Estonia and Turkey gathered together to learn, share and reflect on the lessons they attended during their stay. In an informal setting of 10 days in a remote location, the idea is to create an environment where also lifelong friendships are made.
"It is an amazing experience for everyone and it also inspired me to meet and work with these young people who are so motivated and so eager to learn. They are the next generation of change makers who will contribute to change in their societies," Harkema said. She challenged them with the words of Ghandi who said: "Be the change you wish to see in the world".
WUP 31/3/2016
by Anesca Smith
©WUAS Press