Wittenborg Introduces New Sport School to Business Leaders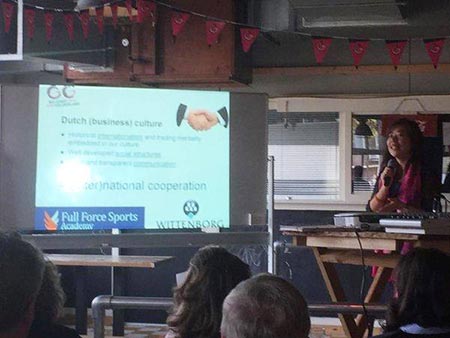 WUAS introduced its plans for a new School of Sport & Health to the business community of the Gelderland province. In this endeavor it will team up with the newly founded Full Force Sports Academy - an international, private institution to be set up in Apeldoorn.
Wittenborg CEO, Maggie Feng, made a presentation about the importance of education and a business-orientated mindset in the sport industry and the multitude of career opportunities it presents. She was speaking at the Business Meeting Gelderland & Italy ahead of this weekend's Giro d'Italia which will kick-off in Apeldoorn on 6 May after which the 'tour' will tour two other cities in the Gelderland province, Arnhem and Nijmegen.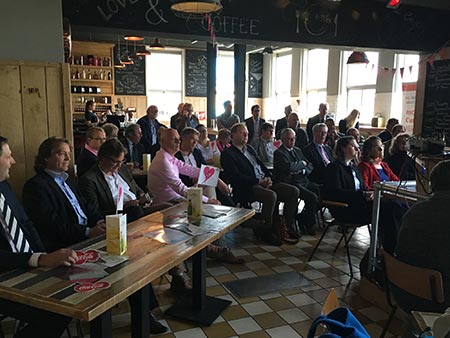 "From the Giro one can see sport is very broad – it involves business, branding, communication, social behavior, general excercise, healthy aging etc. In turn sport-related business requires highly skilled personel and entrepreneurs. Plus, the top sporters will retire one day while many others never make it to the top. What are they going to do? How do we prepare them for future opportunities? This is where education comes in!"
Feng made the presentation alongside Gudo Kramer, director of Topsport Gelderland. Topsport focuses on the development of up-and-coming sports talent in the Gelderland province. According to Feng the School of Sport and Health has been intensely developed over the past 2 years with the support of the University of Brighton in the UK, already a key education partner of Wittenborg for years. Now the 2 partners are ready to roll out the MSc Sport Business Management programme from the autumn of 2016 at both Wittenborg and Brighton.
The other programmes offered at the School will be an MBA in Health & Social Care as well as an IBA in Sport Business Mangement. The plan is to offer part of the undergraduate programme at the Full Force Sports Academy with its sport facilities.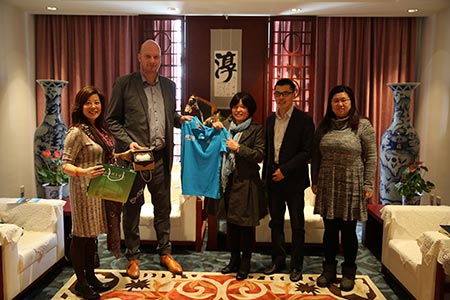 Just recently Feng and the managing director of Full Force, Denis Peek, visited 3 major cities in China (Shanghai, Nanjing and Wuhan) at the invitation of local schools and companies. In Shanghai they had a warm welcome at the Shanghai University of Sports (SUS). Both Wittenborg and the Full Force Sports Academy expressed their intention to work together with the university in development of sport programs and academics.
Kramer said Europe often think its club sport system is the only right system. "Of course we have a lot of privileges and advantages, but there are other systems in different continents that are worth looking at. Especially the market orientated systems (as seen in North and South America), combined with school are especially interesting for the Netherlands as they may have a positive influence on health, economic development and sport development in general."
Currently there are about 27 000 sport clubs in the Netherlands and the sector employs around 13 000 people – far less then surrounding countries due to a large number of volunteer.
WUP 5/5/2016
by Anesca Smith
©WUAS Press