Wittenborg Gears Up for First Round of Quality Audits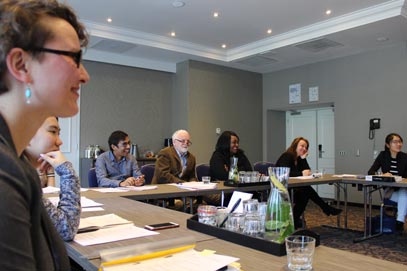 The first round in a series of quality audits of WUAS's Bachelor of Business Administration programmes in 2017 will take place this week with a 3-day site visit from a quality assurance agency to Wittenborg's Apeldoorn campus.
Wittenborg is looking towards double accreditation and re-accreditation for its bachelor programmes from both the Swiss-German Accreditation Agency, Foundation International Business Administration Accreditation (FIBAA), and the Netherlands Flemish Accreditation Organisation (NVAO).
An accreditation panel will visit Wittenborg from Wednesday 29 March to Friday 31 March after weeks of preparation. On Monday, key staff members met off-campus in Apeldoorn for a final dress rehearsal of the process before making submissions to the panel.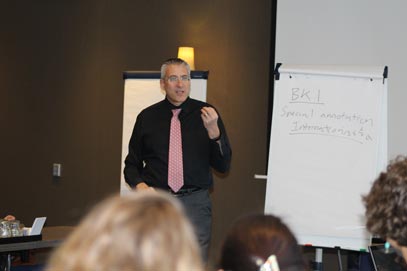 Wittenborg's chair of the executive board, Peter Birdsall, said the institute is looking forward to this important process. "We want to further improve the quality of our programmes as a result." In 2011/12 the IBA programme was thoroughly reviewed as part of the FIBAA and NVAO accreditation and significant changes were introduced in both the curriculum and the testing system as a result.
After the summer, there will also be an accreditation process of the bachelor's programme in Entrepreneurial Business Administration (EBA) offered in Amsterdam and the bachelor's in Hospitality Management programmes. Later this year, Wittenborg will seek validation of a bachelor's and a master's degree in Education.
On Wednesday, Wittenborg's CEO, Maggie Feng, will introduce the representatives of Wittenborg to the FIBAA team accompanied by Peter Odgers from the University of Brighton in the UK, Wittenborg's most important partner. There will also be a presentation of the structure, classification and goals of the study programmes at hand. Afterwards, there will be a panel interview with programme management, including Dr Rauf Abdul, Esther Gitonga-Bakker, Dr Regina Kecht, Annemarieke Lente and Lucy Omwoha. The main topics of discussion will be the goals and position of the programme in regards to the labour and educational market, support of students, examination frequency and organisation as well as teaching and learning methods. Finally on Wednesday the panel will interview staff responsible for internationalisation.

On Thursday there will be interviews with lecturers, current students as well as graduates. This will be followed with sessions with the administrative staff and representatives from Wittenborg Amsterdam, interviews with external stakeholders and the newly instated programme committee which comprise of staff and students.
Friday is set aside for panel deliberations and final feedback from the panel as well as a dialogue session about the further improvement of the study programme.
WUP 27/3/2017
by Anesca Smith
©WUAS Press