Wittenborg is Fastest Growing HE Institute in Stedendriehoek: Interview with CEO Maggie Feng
For the past two years, WUAS has been the fastest growing institute of higher education in the Stedendriehoek region where it is located, encompassing 7 municipalities and home to more than 413 000 people.
T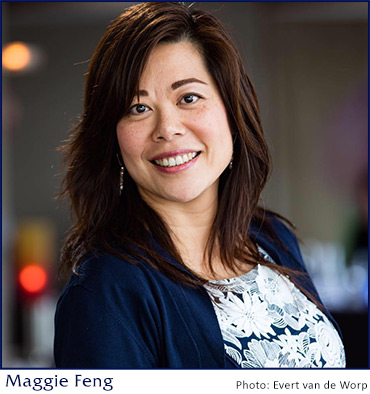 he numbers were released by the Stedendriehoek Index - a development indicator in the region - in its online magazine which features an in-depth interview with Wittenborg CEO, Maggie Feng, on the recipe behind its success. While there has been sporadic growth at other institutions in the region, Wittenborg has sustained growth of about 20% per year in terms of international student numbers.
The Stedendriehoek encompasses Apeldoorn, Brummen, Deventer, Epe, Lochem, Voorst en Zutphen. Its highest profile cities are Apeldoorn, Zutphen en Deventer. The region has more than 28 000 businesses.
Feng attributed Wittenborg's success to vast investment in educational content and supportive systems. "When we started in Apeldoorn, we had about 200 students from around 25 different nationalities. Now there are more than 500 students from more than 75 nationalities. Back then we drew up a 10-year plan, investing a lot in educational content in the early stages and the support system. Now it has come to fruition."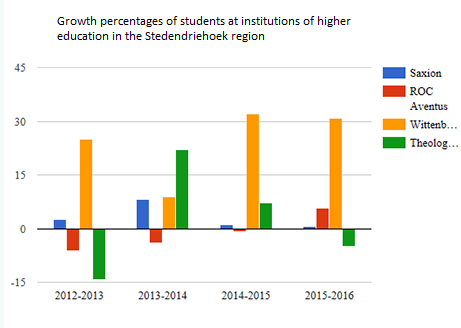 She also believes that being in tune with development in the region and establishing strong links plays a role. "Our programmes in tourism and hospitality correspond well with tourism in the Veluwe, our technical training with robotics and the manufacturing industry, and our sport and health programmes with the care sector."
According to Feng the decision to run the school on a small, intimate scale is a conscious one in order to retain a personal touch.
Do Wittenborg students continue working in the region after graduation? "About half want to stay in the European Union while the rest return to their home countries. Of course, learning Dutch is one of the challenges for those who choose to stay." She also believes businesses in the region should be more open to international employees.
The full interview can be read here.
WUP 7/10/2016
by Anesca Smith
©WUAS Press