Wittenborg Enters into New Research and Development Partnership with the University of Fredericton, Canada, to Create Gamified MBA Programme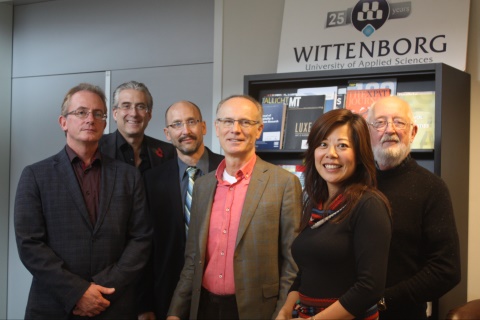 WUAS is pleased to announce a new research and development partnership with the University of Fredericton (UFred), Canada, through which both institutions will work towards creating a gamified MBA. Wittenborg has been working with a team of educational gaming specialists since 2012 to enable the development processes for a full set of courses that utilizes game-based simulations, and creating the first program of its kind to use gamification throughout an entire MBA degree programme.
UFred brings a unique perspective to the partnership as a fully online institution. Where Wittenborg has been using the simulations within the context of in-class delivery, UFred will be working towards helping to develop a model that utilizes experiential learning within an online environment.
"Our students want an engaging learning experience that helps them obtain the applied skills they need to be successful," said University of Fredericton President Don Roy. "We're investing in this research project because we believe that experiential learning through game-based simulations can accomplish this in exciting new ways that complement our unique learning culture."
Wittenborg is the first bricks-and-mortar university to adopt the curriculum to a classroom model. The online nature of UFred programs allows for easy export of education and technology, helping students and professionals gain access to in-demand topics and curriculum regardless of location.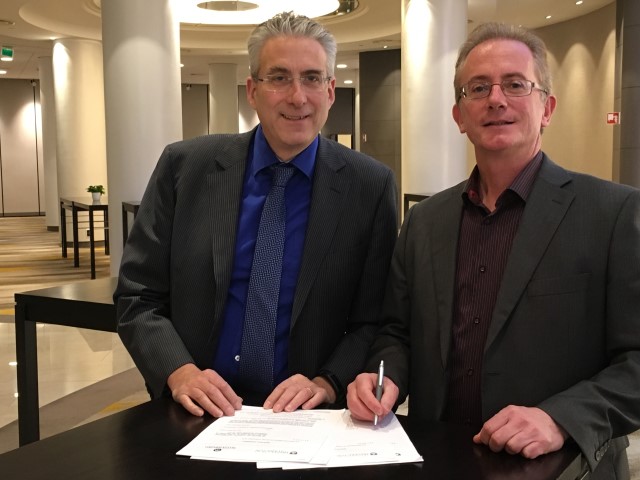 UFred will be working alongside Wittenborg and its team to support the development of the simulation models and curriculum, but will also be working with the university in a variety of other capacities, including offering the opportunity for Wittenborg MBA students to participate in the Sandermoen School of Business' various specialty stream courses. The streams provide a unique opportunity to students looking to enhance their knowledge of a niche subject area, and as the courses are completely online, students are able to participate from anywhere they have internet access.
"Wittenborg students who successfully complete a given specialty stream and the Integration Project course within the Sandermoen MBA curriculum will earn a Masters Certificate in that area," said Sheri McKillop, Associate Dean of the Sandermoen School of Business. "This certificate provides a specialized knowledge that, combined with an MBA, gives the students a competitive advantage in the workplace. Students working with international counterparts have the added benefit of learning together with global perspectives and experiences."
Wittenborg currently has more than 70 different nationalities represented across its programs. The interactive, collaborative nature of the Sandermoen MBA programme, which includes live virtual classes hosted via Cisco WebEx, will allow Canadian and international students alike to build connections and network across cultures and industries.
For those completing a classroom-based MBA at Wittenborg, the University will be offering its students the opportunity to pursue the Sandermoen specialty streams in an in-class format. Courses will be led by Wittenborg professors using the curriculum developed by Sandermoen faculty and partners.
See also Ufred website: http://ufred.ca/news/?&id=3715
WUP 23/12/2015
by Anesca Smith & UFred