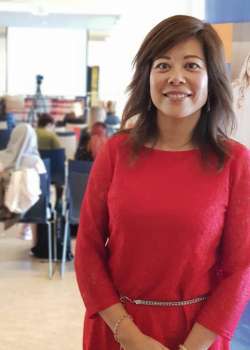 How to Cope with Adversity -Maggie Feng Inspiring Women
Wittenborg CEO, Maggie Feng, inspired more than 100 female students from the Albeda College in Rotterdam recently on how to overcome adversity, by narrating her own struggles growing up in China and adjusting to life in the Netherlands as a young foreigner.
"The Future is Female"
Feng spoke at "The Future is Female" event at Albeda College, a regional training institution for MBO students. She was one of several female speakers invited to uplift students with their stories of success and overcoming difficulties as opposed to the idea of the female as a victim in society.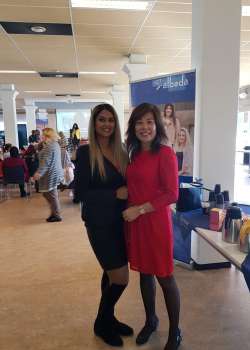 "Life is never easy"
Feng said growing up in a highly competitive environment in China is what made her stronger as an adult. "I was born in 1976 in Beijing, and from the age of 2 went to kindergarten from Monday to Saturday – day and night. Homework required between 2 to 4 hours a day by the time I went to primary school at age 7 years. Even during holidays we had homework and studying was more than a full-time job. Hence, I learned how to cope with living in a difficult environment.
"Life is never easy – there are lots of negative facts and feelings to deal with. The earlier you accept this, the better. You can keep on complaining, but you cannot change facts. The only thing you can change is yourself. You can make your body and mind stronger to face difficulties. You can learn, practice and improve yourself so you are better equip to face life's difficulties. Once you master a skill, no one can take that away from you."
Feng also encouraged students to take the time to evaluate and know themselves. "What are your strengths? Are you creative, systematic, emotional, calm? How do you react in a group? All of these can help you figure out your personality. Then you can use your strength in combination with your interests."