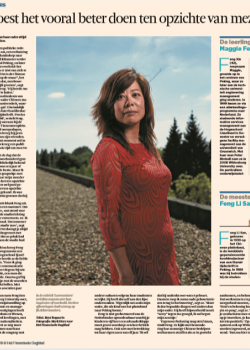 "Lessons my Father Taught me" - Wittenborg CEO Maggie Feng in Het Financieel Dagblad
Competing against others is easy – you must set your own standards and be the best version of yourself. This is one of the lessons the CEO of WUAS, Maggie Feng, learned early in life from her father, Feng Li San.
Feng talked about her relationship with her father, growing up in the Chinese capital Beijing, and the pressures of being an A-student in an interview that was published in the Dutch financial daily, Het Financieele Dagblad, on Tuesday.
"I remember one day – I must have been about 14 years old – getting the best academic result out of 200 pupils. My father told me I might have outperformed the others, but I have the ability to do even better. I was not angry with him – I just knew he was right."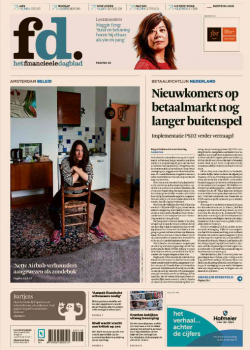 Academically she also shone when she went on to university. Is that not a lot of pressure? "It forces you to do your best always," she says.
After her studies Feng took part in a study exchange programme and came to the Netherlands where she met her husband of 17 years, Peter Birdsall, who is Wittenborg's chair of the executive board. Together they took over Wittenborg in 2008 and moved from Deventer to Apeldoorn in 2010. Currently, Wittenborg has three campuses: Apeldoorn, Amsterdam and Vienna. It boasts more than 700 students from 85 different nationalities.
Feng believes students are enriched by studying within a multicultural environment. She does have one problem with Dutch culture – the idea that children should be shielded from criticism and always be wrapped in 'cotton wool'.
WUP 22/5/2018
by James Wittenborg
©WUAS Press