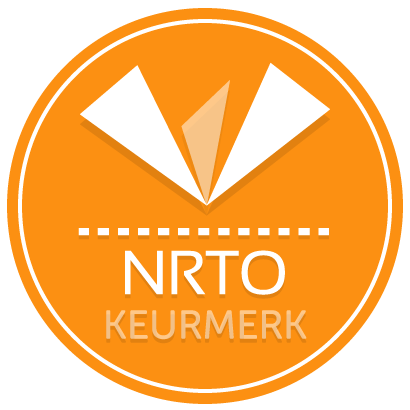 WUAS is pleased to announce it has just been awarded the NRTO Quality Mark – an important benchmark recognizing the quality and professionalism of an institution in the field of private education.
The NRTO (Nederlandse Raad voor Training en Opleiding) is the Dutch Council for Private Universities and Institutions for Education and Training and an independent body. Wittenborg will proudly be showcasing the quality label on its website and other marketing platforms and material.
After an extensive audit, the NRTO has concluded that Wittenborg complies with the high standards required for attaining the quality mark. This includes transparency about its services and products, adequate service, professional conduct with clients, and expertise among its academic and support staff.
Private institutes for higher education and exam agencies offer a diverse range of degree and training programmes. The NRTO quality mark is written proof of the quality of the services provided, and helps consumers and businesses make the right choices.
WUP 15/6 /2017
by Anesca Smith
©WUAS Press