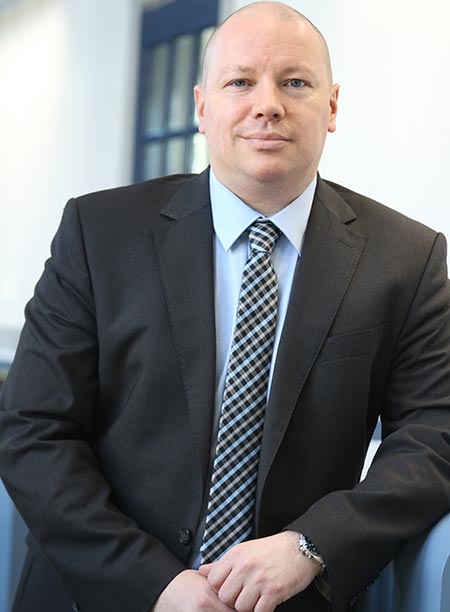 When Wittenborg opens its new campus in Vienna, Austria, in September it will be headed by Dr Alexander Bauer who will be its new Campus Director. Bauer, a German who has been living in Vienna for 11 years, joined Wittenborg's academic staff in 2014, and currently commutes between Vienna and Apeldoorn where he lectures both MBA and IBA students.
Before Wittenborg, Bauer traveled the world as a successful sales and marketing manager. In his free time, he enjoys sailing, scuba diving, rock climbing and is also part of a small theatre group in Vienna. "Just last year we staged 'Alice in Wonderland' – I played Humpty Dumpty and we received quite good reviews in the local papers!"
What makes Vienna a great student city?
Vienna is a multicultural melting pot with a long history. It offers students a lot – from culture to a vibrant social life. It is a city of trade, tourism and future industries. There are several universities and the Wittenborg campus is located in the heart of the city.
How do you see your role as Vienna campus director at Wittenborg?
I will focus mostly on education and operations management to ensure the programmes we deliver adhere to the same high quality standards we uphold in Apeldoorn. This includes finding the right lecturers and making sure our students have a great study experience.
Why were you interested in the job?
My professional background is in management, and I have always liked to manage people and processes – and I love teaching. As campus director, I will be able to combine both.
What do you think are the particular challenges of running an institute of higher education in Vienna?
There are many excellent institutes in and around Vienna, so our challenge will be to maintain a competitive edge to remain attractive to great students and first-class lecturers.
What will make Wittenborg different from other universities of applied sciences in Vienna?
Other universities of applied sciences are large-scale operations with big classes and relatively inflexible schedules. We will have Wittenborg's unique block structure, which allows 6 entrance dates per year, and both students and lecturers are team players.
How can the gap that sometimes exists between the people who study business and those who practice it be narrowed (as someone who have successfully straddled both worlds)?
Our project weeks are a great tool to link academic theories and models with what happens in practice – here students will learn to apply models. Our contacts at companies often appreciate the "out of the box thinking" we offer.
What sort of student were you?
Critical – I never accepted only what was written in textbooks. I was more interested in applying the knowledge and trying my skills during various internships rather than just having my nose in the books. From my first year of studies, I always had part-time jobs.
What is the most important trait you try to instil in your students?
Be critical and have fun.
Are you on social media? Do you think it's important?
I am on LinkedIn – I think it is a good professional network and I like to stay in contact with former students and colleagues. Social media has its place among all available communication channels. It is certainly important but I would not overrate it – it is only one of many possible channels. On the professional side, social media is an essential part of the media mix.
What is the best piece of advice you've ever received?
When you are upset about an issue or person – have a good night's sleep before you reply to an email or call back.
Who has had the biggest influence in your life?
We are all influenced by many people, but to name one I would say my grandmother. She was an incredibly intelligent and humorous person, and always had cunning ideas and sharp comments to everything and everyone.
WUP 30/1/2017
by Anesca Smith
©WUAS Press