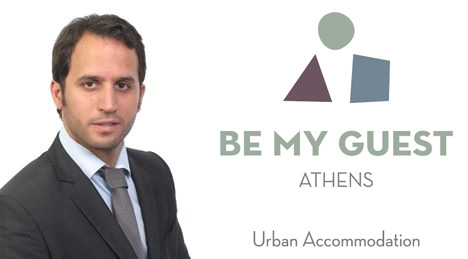 Armed with a master's degree from Wittenborg and tons of experience in the hotel industry, Wittenborg alumnus Nikos Anthrakidis recently opened his own boutique hotel Be My Guest in the heart of Athens' historic centre.
Formerly he worked for big companies like Booking.com in Amsterdam where he was a customer service executive, Expedia in Greece as property assistant coordinator, the Citizen M international hotel chain, as well as various other boutique hotels.
Not bad for a guy who once dreamed of opening a gym!
Nikos was one of the first graduates of WUAS MSc programmes offered jointly with the University of Brighton in the UK. It was actually while doing his Master of Science (MSc) in International Hospitality Management at Wittenborg in 2013 that he hit upon the idea of opening his own hotel.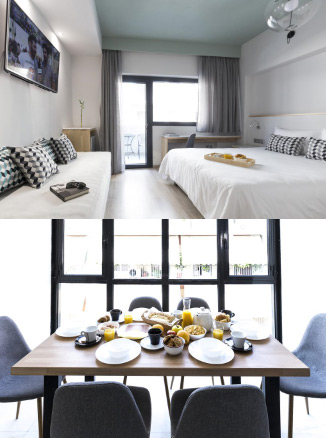 "The MSc helped to broaden my horizon and I started thinking more business-oriented. I remember during Introduction Day at Wittenborg the tutor asked students about their future plans. All of them wanted to find a management position in the tourism and hospitality industry. My plans were quite similar. However, the tutor said she was surprised that none of us wanted to run our own businesses. She said: 'Come on, guys! Think outside the box.' Then, everything changed about my way of thinking. I started imagining how I can find the funds, how can I run and own a hotel. After 3 years of thinking and planning I opened my hotel."
In February 2017, he quit his job at Expedia and started on his dream-project: renovating an office building in Athens, Greece, into a chic city boutique hotel. It opened on 17 July, fully booked for a week by a group of international law students.
To open a hotel in Greece you need patience!
He is upfront about whether it is such a great idea to start any business in Greece right now, given its recent economic woes.
"No, it is not (a good idea). There is still huge bureaucracy regarding the required permits and it is hard to meet deadlines for things you cannot control. To start a business in Greece you need to have a good operational team, tons of patience and high levels of flexibility. All the 'surprises' you get on the way are enough to deter anyone."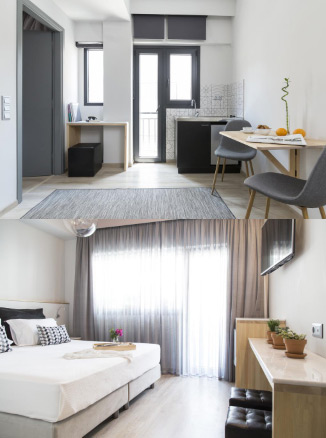 Nonetheless, he remains optimistic. "I gained significant experience of international hospitality while living in the Netherlands. I believe I know the product from all perspectives. I have a good, dedicated team and the hotel is located in a top spot in the city (within walking distance of the Acropolis). They say first impressions are very important!"
Nikos did his BSc and first MSc degree in Physical Education & Sport Sciences in Greece before moving to the Netherlands. He is a qualified fitness instructor and personal trainer. "I was dreaming of opening my own boutique gym, but that did not happen."
Why a boutique hotel?
"I decided to open a boutique hotel as I like design, quality, giving great hospitality to guests and providing world class customer service. I have also worked for boutique hotels and the most important thing for me was to leave the guests with the memory of their stay, the service they got and the feeling to come back again.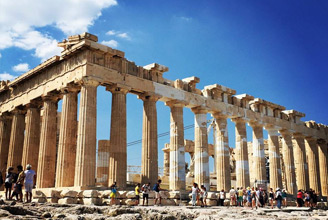 "I was never a fan of the word 'customer' - I like the word 'guest' and even more the word 'fan' to describe someone who stays at my hotel. I aim to have 'Be My Guest fans'- loyal and happy customers who come again and again to my lodging. Our corporate motto - that I communicated to my team from the very first days – is: We Go the Extra Mile with a Smile. We really care about the guest experience and we invest in it."
*The Be My Guest website is still under construction and will soon be online. However, the hotel is running full occupancy cooperating with Booking.com, Expedia, Airbnb, etc.
WUP 6/9/2017
by Anesca Smith
©WUAS Press